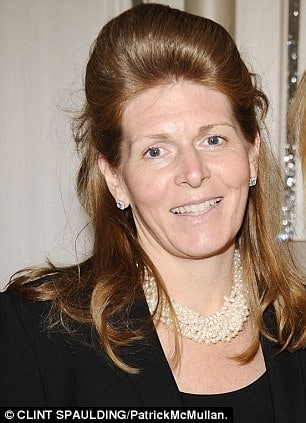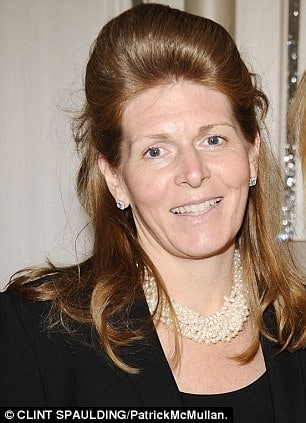 Tiffany VP faces 30 years after stealing $1.3 million diamond jewelry.
Ingrid Lederhass-Okun, a former Tiffany VP was today sentenced to one year and one day in jail after pleading guilty to stealing more than $1.2 million in jewels from her employer, Tiffany.
In rendering the former Tiffany VP her punishment, U.S. District Judge Paul G. Gardephe went on to tell the crime was senseless, especially since she was on a $360K a year salary and didn't need the money.
Nevertheless Judge Paul Gardephe said he believed Lederhaas-Okun's claim that she "wasn't motivated by greed" considering she and her now-ex-husband's yearly earnings had approached $900,000 combined.
At the time of her sentencing, Ingrid Lederhaas-Okun had pleaded guilty to one count of interstate transportation of stolen property. Her lawyer had asked for a sentence of six months while the government sought at least three years.
The VP's attorney argued that their client suffered from depression and cracked under the pressures of not being able to have children, getting passed over for a promotion at Tiffany and seeing her marriage crumble.
Judge Gardephe went on to surmise it was impossible to tell necessarily set Lederhaas-Okun on a path of 'self-destruction which could only have one outcome – disaster'.
"The 'why' of the crime is much more difficult to explain. It was inconceivable," the judge said.
"The amount of jewelry she stole over many years is staggering," he said. "Because the thefts took place over many years, there was plenty of time for her to reflect."
In sentencing the former VP, Gardephe told the former VP deserved more than six months because of how long the thefts went on and the fact that she tried to resell some of the jewelry.
'This was not a crime of impulse. The defendant made many bad decisions over many years.'
In going on to build a case against Ingrid Lederhaas-Okun, authorities told after having left Tiffany in February, the company discovered the former VP had checked out 164 items that were never returned.
The items included numerous diamond bracelets in 18-carat gold, diamond drop and hoop earrings in platinum or 18-carat gold, diamond rings in platinum, rings with precious stones in 18-carat gold, and platinum and diamond pendants.
When confronted about the missing jewelry, Lederhaas-Okun claimed that she had left some of it behind at Tiffany and that some had been lost or damaged, according to a criminal complaint.
But an investigation found that Lederhaas-Okun resold some of the goods to an unidentified international dealer for more than $1.3 million. Other items were found in her home.
Bank records went on to show since January 2011, the dealer wrote 75 checks to her or her husband for amounts of up to $47,400.
Investigators also recovered purchase forms signed by Lederhaas-Okun that said the items were her personal property.
Authorities alleged Lederhaas-Okun purposely checked out items valued at under $10,000 apiece to avoid detection. The company takes a daily inventory of all checked-out items worth more than $25,000.
Lederhaas-Okun's husband Robert Okun is a hedge fund manager and a former executive director of UBS financial services. To date their $4 million dollar home remains unsold in the tony suburb of Darien, Connecticut.
And then there was this reflection:
Bad mood, no children, too much time on her hands, bad manners, whatever, but shouldn't we be offended that this ivy league branch only got one year and one day jail ?? Tell me there isn't something terribly skewed when a high exec can essentially receive a slap whilst poor people who steal out of necessity get the book thrown at them…