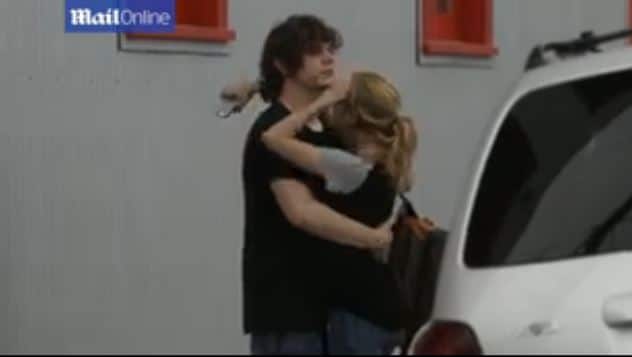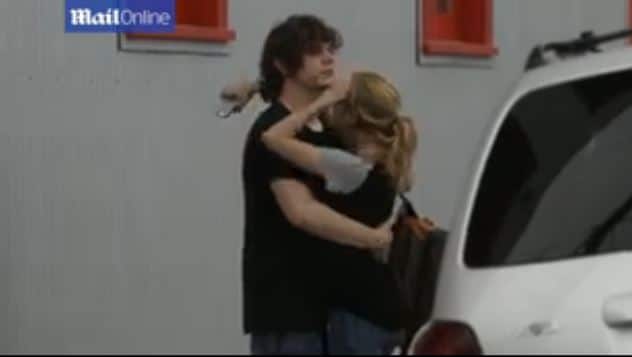 Emma Roberts beats the crap out of boyfriend Evan Peters but is too good to be charged.
It seems up and coming actress Emma Roberts is not taking the news of her tainted image too well as she was seen yesterday crying hysterically in the arms of Evan Peters, her boyfriend whom she's been accused of beating.
The images conveniently came to light as the actress has now been caught in torrid public reaction against her, despite the media's double standard of keeping at bay.
At heart many have wondered how the actress has managed to escape being charged for beating her boyfriend, Evan Peters who declined to press charges after the July 7 beating. What also seems to be troubling is the media's lack of indictment against the actress who had no problem going after other highly notable male celebrities in the past (aka Chris Brown) when they transgressed.
The media's reaction once again shows a troubling trend to hold men accountable for behavior that is transgressive but to tend towards the apologetic when a woman behaves in a similarly destructive way. Which is to imply a man must be willing to tolerate a woman beating him up whilst also implying the idea of equality in society is not something many female editors women necessarily seek when it does not suit their needs. A view that has been expressed in various comment threads throughout the web.
Told the 22 year old actresses' publicist to US Weekly:
"She tends to get wound up and dramatic during arguments.
"They will not break up. When they are good they are crazy in love."
But when they are not good what happens then? And why is it the media not challenging behavior and actions that ought to trouble us? Are only women allowed to be victims of domestic violence. Is there a risk of disturbing the preferred line of what counts for bad behavior amongst gender that the media would rather not explore? If so why?
To see the new pictures, go here