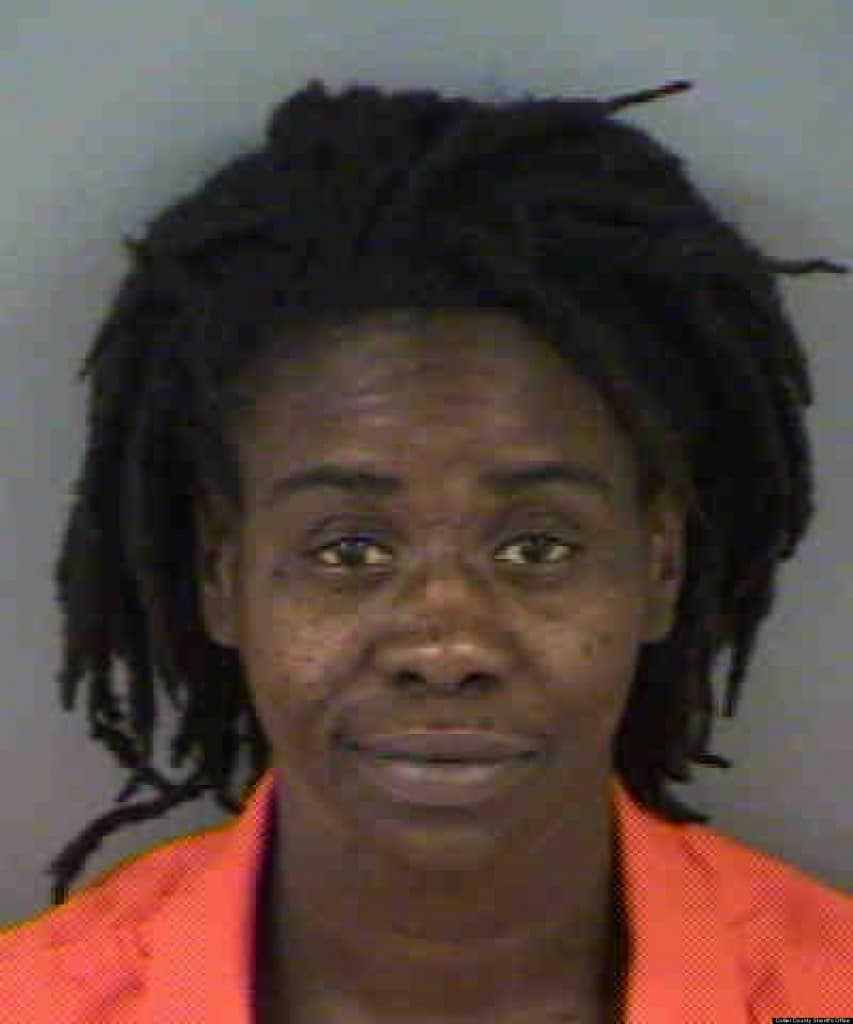 Deborah Ann Burns, 37 has been arrested after purportedly taking to stabbing her boyfriend of 6 years after she told authorities he  farted in her face.
According to Burns she was watching TV Tuesday night in the Immokalee home she shares with her boyfriend, Willie Butler, when at one point, "Willie walked by her and farted in her face."
From there Burns went on to confront Butler about his actions to which he told her to 'shut up.' Which probably wasn't the smartest reaction at the time.
From there an altercation erupted which saw Burns grab an eight inch kitchen knife (naturally) and according to her throwing it at him, striking him in the stomach and causing a laceration. Throwing it at him or slicing it in him?
Burns goes on to tell the smokinggun was arrested for aggravated battery with a deadly weapon. Her ass was booked into the county jail, where she is being held in lieu of $50,000 bond on the felony count. Burns, a convicted felon, previously spent 21 months in state prison for aggravated assault with a weapon and battery on a law enforcement officer. No word whether he farted in her face either….