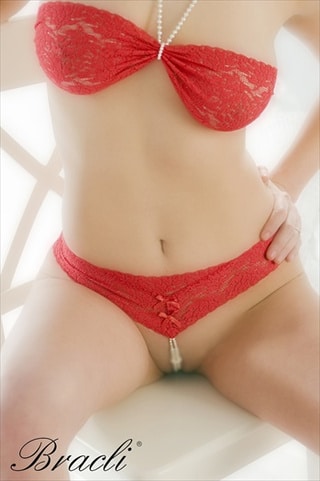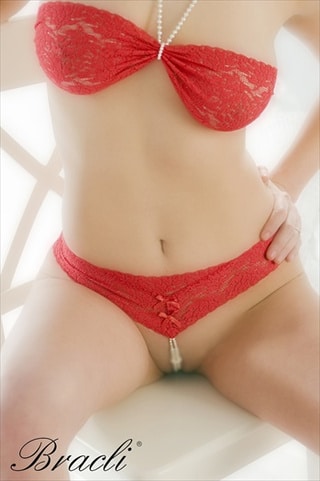 Ladies here's something courtesy of Bracli that might be putting a bit of extra spark in your next saunte down the street.
Unlike other g strings which come with string pearls that nestle against one's backside (for a lack of a better word), Bracli's thong lingerie nestles cozily up the front of your privates, actually way up against your clitoris and is sure to give you a yummy time.
thelingerieaddict: After some time sidling up to the poster and then examining the actual garment pictured, my surprise turned to awe. I became enamored of this lacy, pearly panty. I spent a long time considering it and asking myself how something so overtly sexual, with foreign, rigid components in THAT area could still seem elegant. As a lingerie designer, I think a lot about what good taste is; how do you define something that is context-based, inchoate, emotional, and personal?
The Bracli Pearl thong can be had for a mere $84.99. Isn't it time you added some spark in your saunter this evening…?