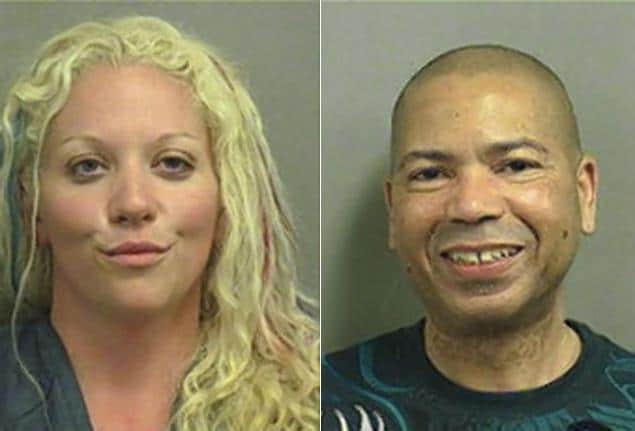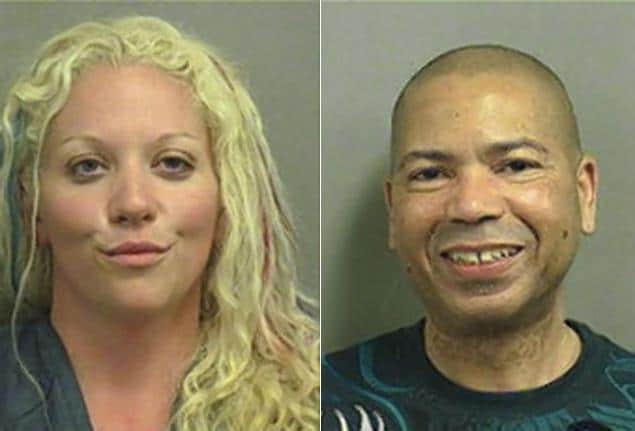 Kids I want you to take a good look at the above photo and memorize that shit for posterity, cause it is likely that its two subject matters, Tanya E. Wheeler, and Ward C. Powell will be savoring the above images for a lifetime to come.
The happy memories came to be courtesy of the above love birds getting hot and horny on a Florida public beach. Unfortunately as much as some of you think that shit is game (and I know I have) it isn't.
After fellow beachgoers noticed a wet sloppy making out session morphing into some heavy in and out shit cops were called in.
Once cops arrived, our hero Ward Powell went on to explain to arresting officers his ass knew better but shucks, shit led to the other. Wink, wink.
Powell and Wheeler, from Greenville, S.C., now both face charges of lewd or lascivious behavior and indecent exposure in public, but for all their troubles them bixches now have the most amazing souvenir to hang in their photo album.