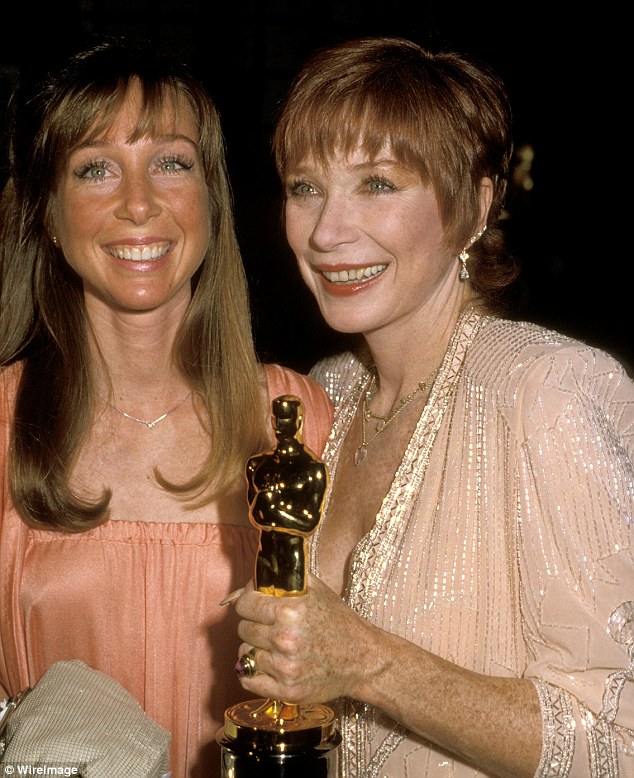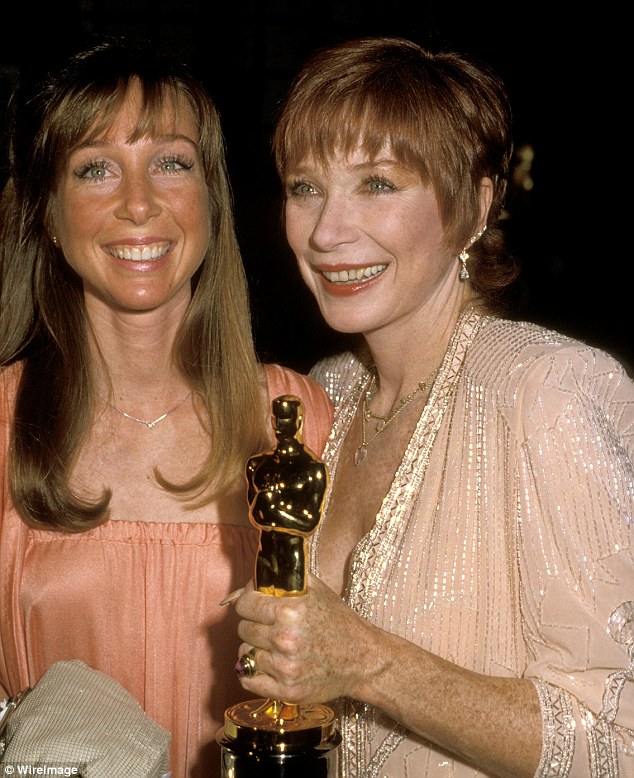 Here comes an interesting story that ought to have you wondering whether your own mother daughter relationship is as dysfunctional as you might be wondering.
It all comes courtesy of a new book by Sachi Parker (yes time to make some bucks off your humiliation and maybe find that long held desire for catharsis) where the now 56 year old daughter writes about one eerie episode where her on and off mother (more on that below) Shirley MacLaine one day invited her 17 year old self and her boyfriend at the time over her California beachfront flat so she could finally get her virginity out of the way. All with the support of Shirley's sex therapist friends, Phyliis and Eberhard Kronhausen who would be casually lingering in the next room with mom.
Tells Sachi in her book, "America, Lucky Me: My Life With – And Without – My Mom":
Sachi says Phyllis told her mother: 'It would be a fabulous opportunity for Sachi, to have her first introduction to sex with all of us here as a support group. We could talk about it afterwards and validate her feelings.' 
As Sachi flushed with embarrassment, she says her mother declared:  'I think it's a wonderful idea. We're all here to help you, sweetheart.'
Sachi goes on to reflect at the time she was helpless to refuse three adults (not anymore of course…) so she did as she was told.
Writes Sachi in her book: "Once our mission was accomplished, we had to face the next hurdle: reporting back. We hid out in the bedroom until we heard a light knock on the door, and Mom's voice, "Is everything OK in there?'' '
What do you think kids? Is everything all right in there?
The UK's dailymail go on to note that during a tv interview over the weekend Sachi reflected about her disastrous on and off relationship with Shirley where she was essentially carted off to live with her father, film producer, Steve Parker who worked as a film producer in Japan and to a bunch of revolving on and off boarding schools.
Yes the lonely life of the offspring of Hollywood's talent is a perilous vocation.
Today, Sachi, a single mother with two teenage children, says she still hopes to understand her mother and has given her a copy of the book, with a note saying, 'I love you'.
Last night, Ms MacLaine's publicist, Melody Korenbrot, said: 'We have no comment.'
The actress's longtime Hollywood agent, Jack Gilardi, said: 'I watched the show. I did not read the book and I have no intention to read it. I know for sure that Shirley really has tried to make amends to her daughter.'
Indeed. Why read the book when you spent a whole lifetime avoiding that part of your family you never really got a grip on?