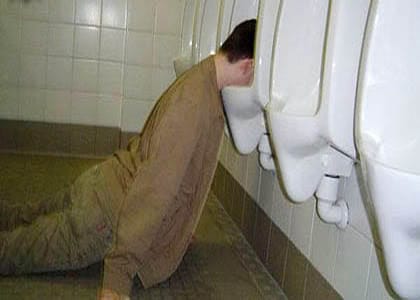 Do any of these words, phrases mean anything to you? Kim Kardashian, gender rights, gay rights, human rights, the fall of celebrity, irony, photo shop faux pas, tragedy, gallery owners who don't pay their artists, assassination, aesthetics, society, fashion wannabe, loser, sleazy, sex starved affair with prebuscent models?
If so please continue to read on…
Scallywagandvagabond a high yielding world read cultural/fashion/current events/celebrity/gossip NYC based tabloid journal is looking to fill the following positions:
tabloid blogger interns, fashion blogger interns, editorial-features interns and society blogger interns
https://scallywagandvagabond.com
Interns must commit a total of 15-20 hours a week(sometimes here with us and sometimes from the comfort of your boudoir) where you will be compensated via college credit. Yes college credit, so these posts will only work for those of you who are still at school with the ambition of being writers, bloggers, journalists.
TABLOID BLOGGER INTERNS + TABLOID BLOGGERS- https://scallywagandvagabond.com/category/savage-predator/
If you wish to eventually celebrity blog for us you must have writing samples or preferably your own blog and have cutting wit.
If we take you on we will offer you a comprehensive apprentice program where you will be groomed to write high yielding traffic content dissecting scandal, gossip, or ennui within news, celebrity, society, politics and current events.
Initially you will be groomed with all the dynamics to social media strategy with our technology team as well as what makes for good tabloid copy hands on with the Editor in Chief. Me.
Expect to spend time learning and actively helping us social network our articles, gaining an intricate understanding of media, as well as finessing your blogging skills. If you are interested in a career in fashion blogging/ tabloid/celebrity or editorial blogging this would be a stellar springboard. We will at some point offer compensation and possible full time employment with our concern.
FASHION BLOGGER INTERNS + FASHION BLOGGERS : https://scallywagandvagabond.com/category/fashion/
This would best suit an individual who has a savvy knowledge and appreciation of fashion as well as their own sense of style. Expect to write fashion copy for us, interview designers, models, write about trends and the gossip/scandal in the fashion world. You will also be sitting front row with our editor in chief during NY fashion week as well.
We would prefer an individual who is currently studying fashion or design or is working within fashion. But ideally has their own fashion blog.
EDITORIAL ATTACHE INTERNS- https://scallywagandvagabond.com/category/manners-and-edicut/
You will be encouraged to write discerning editorial content dissecting current cultural trends, news events, and current paradigms within politics, society, celebrity, gender studies, the arts, theater and entertainment. Unlike most journals we will give you wide latitude and would prefer articles that force the reader to digest a wider parameter of ideas. The ability to think critically is paramount to us. And naturally to you as well.
You will also be working side by side with the editor in chief, clarifying which themes the journal will be concentrating on, which subjects to feature as well as facilitating our coverage of said themes, interview subjects and editorial ideas. This would be perfect for someone who one day sees themselves becoming their own editor in chief/creative director and or publisher. Please be exceptional.
Good luck to you all. Looking forward to hearing from you with cover letter, resume and samples of your work.- best the Editor.
christopher@scallywagandvagabond.com
above image found here