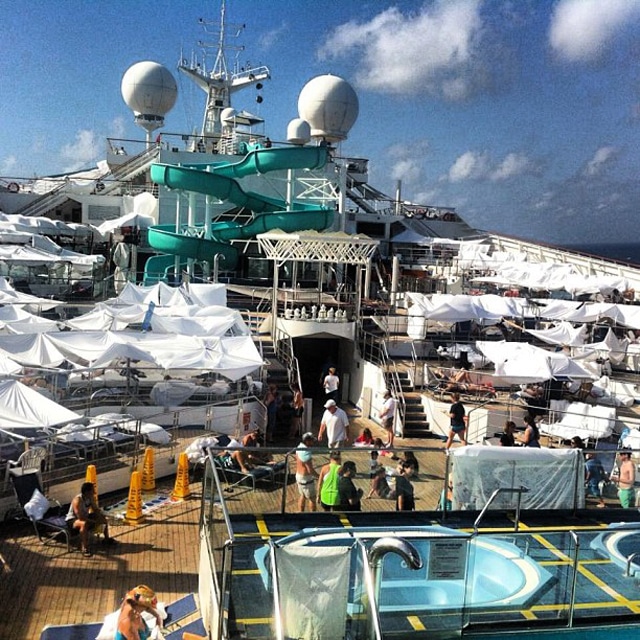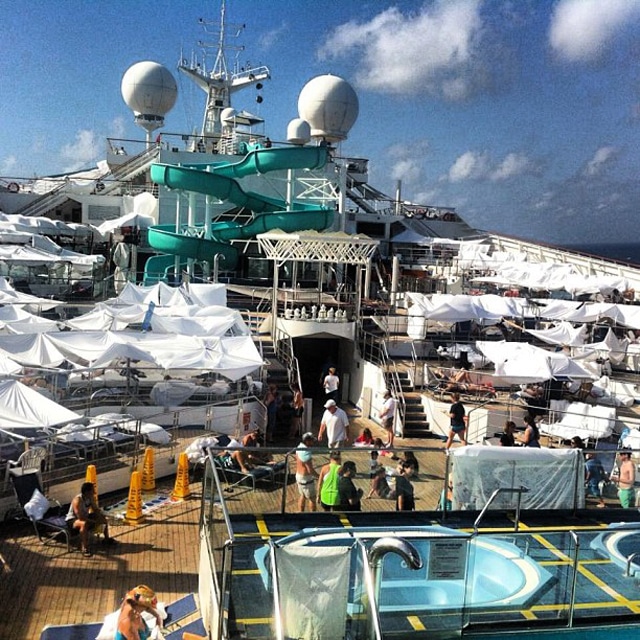 Carnival cruise ship becomes a sewer hazard. Peeing in plastic bags.
Carnival cruise ship stranded now reeking of urine and onion sandwiches. Lawsuit?
[above image via Janet Shamlian]
The vista holiday you all thought you were getting has now come full round to be your worst nightmare and how…
Since engines cut out this past Sunday on Carnival's cruise ship life on the cruise liner has been shitty at best. Shitty literally, metaphorically and existentially.
With tugboats desperately dragging the stalled vessel to shore (it is hoped it will make it to nirvana sometime in the next 4-6 hours) passengers have affirmed horror stories to make a horror film producer giddy with delight.
With piss and shit leaking down the walls, and the floors beneath, passengers have been forced to make shanty towns with any material they can find on deck. Relieving oneself has become an exercise in humiliation and adroitly using red plastic bags.
Rough seas have also made evacuating on board passengers a non pursuit thus further confirming by now most passenger's sense of self hate and doom. All 4200 of them.
Food has been limited to cold onion sandwiches, cold waffles and Skittles candy. Then again that might be a good thing as most passengers are now at breaking point and vomiting ad hoc as the smell of urine and feces continues to permeate the liner.
The Carnival is slowly making its way towards port crawling along at the rate of six to seven knots – about the pace of a lawnmower. At present passengers have been promised that they will make land sometime circa between 10pm and midnight tonight.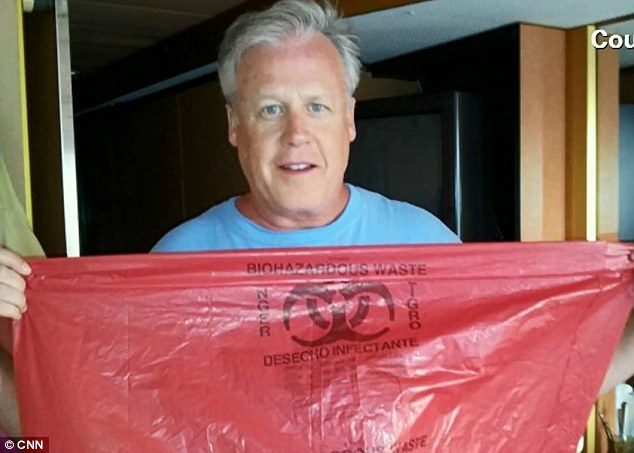 [via Clarkaj]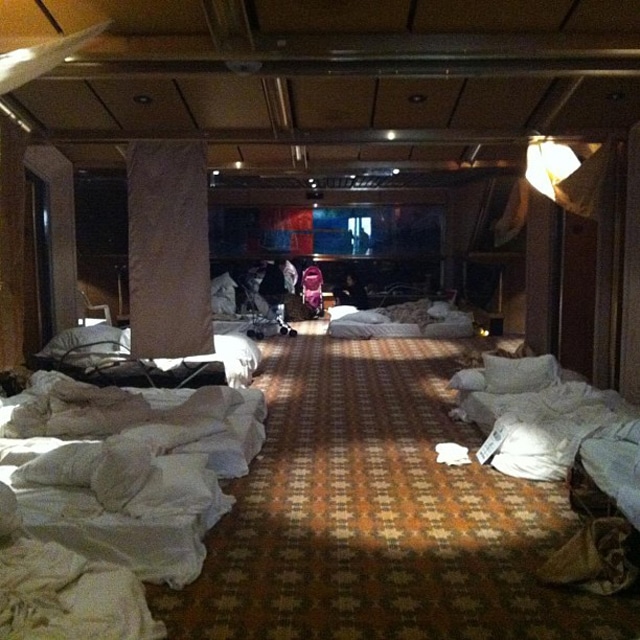 [via CBS This Morning]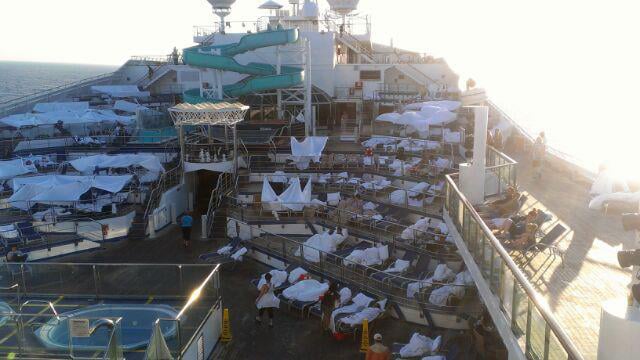 [via Amanda Kost]