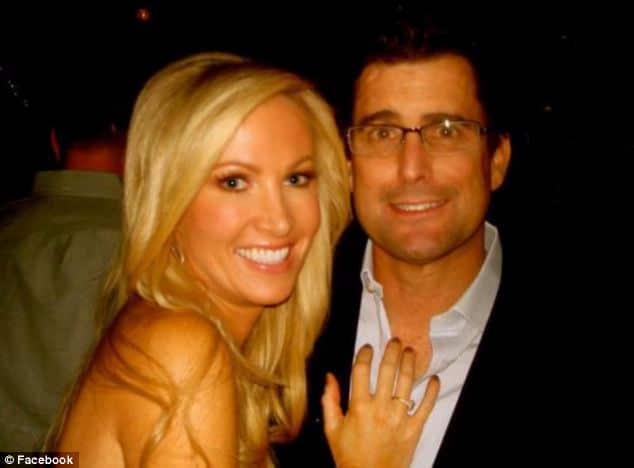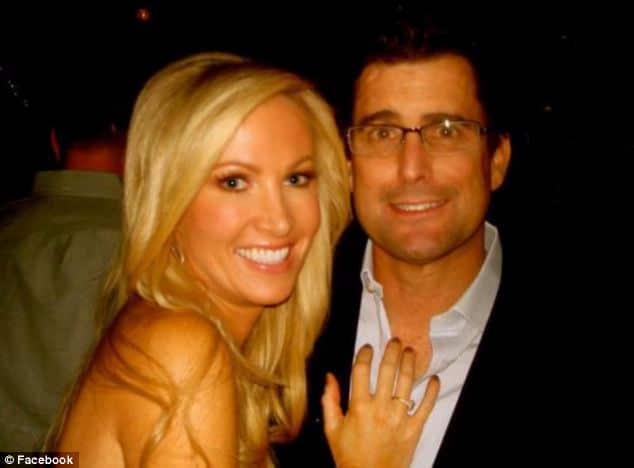 Rob Morrison's parade of women nearly caused a punch out with wife Ashley.
Is Rob Morrison being abused by his wife Ashley?
CBS News anchor Rob Morrison inconveniently attempts to choke wife.
Love don't live here anymore.
Since quitting his $300 ooo a year post for WCBS after a domestic abuse incident against his wife CBS MoneyWatch reporter Ashley Morrison became national tabloid fodder, life for Rob Morrison has gone from from bleak to bleaker as new reports come to light as to the extent of the abuse he exacted against his wife, Ashley Morrison. And as it will soon be shown, to himself as well…
Excluding photos of Rob drowning his soul at a local Stamford bar in CT and the brilliant mug shot Rob managed to give the world earlier this week new revelations continue to posit Rob in a less than congenial light.
The latest reports now tell of the former anchorman habitually beating up on his wife as well as contending with a hearty drinking problem which some reckon may have inspired his abuse towards his wife.
According to authorities Rob was also paid a visit by authorities after a previous domestic abuse incident got out of hand which purportedly had Rob choking his wife in drunken rage and her nearly passing out. This after Rob hurled his 115 pound wife to the floor…
The cause of that argument? Rob's wife's frustration that Rob had once again gotten over the top plastered, this time in front of friends the night before whilst out for dinner.
At the time police were called and documented that Rob's wife, Ashley had suffered bruises on her arms. Charges were eventually dropped after Ashley recanted and retracted her sworn written statement detailing the domestic violence. At the time their 7 year old son did not hear or see the dispute as it played out on the night of January 14.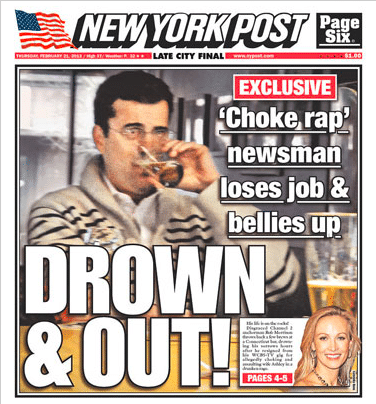 But in case you think that this all may just a couple of bad months in a row, think again, as now Rob's mother in law (can we all sigh deeply together for Rob?) tells of how her daughter has been the subject of habitual domestic abuse for over a decade. (Kids can we now all exhale for Rob?)
Tells Martha Risk: 'This has gone on for too long… I'm so angry. There is no hope for this man.'
This weekend's incident only came to light after Rob called his mother in law purportedly 'drunk and a skunk,' which led to Martha then calling the police concerned that Rob was on the verge of once again attacking her daughter Ashley. But it gets better, not only did Rob call his mother in law in a drunken fit, he also called his brother in law, Gregory Risk as well. After some consultation, mother and son decided it would be best to call cops immediately.
Which is when police arrived at the Morrison household to find the dizzy scenario that landed Rob in the national headlines the next day after his ass was hauled in after it was ascertained he had been acting belligerent towards his wife and had attempted to choke her.
Rob, for his part has asserted that at the time he had only called his mother and brother in law so they could calm his wife Ashley down.  Or was it really to calm his own ass down?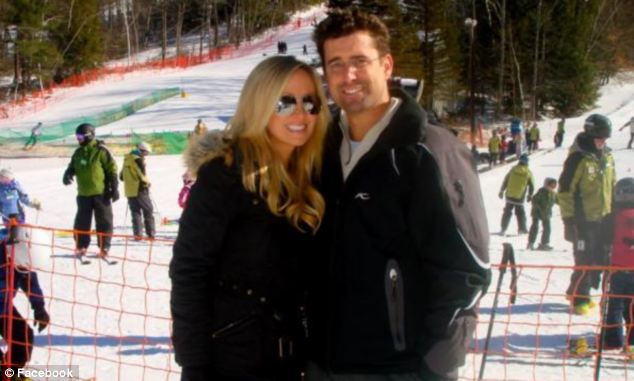 In other tawdry news involving Rob, reports yesterday came to light that Rob had been fired by former employer NBC after news of him having an extramarital affair with a colleague in 2008.
At the time Rob denied his wife's assertions that he was cheating but was she was able to bust him after she hired a private investigator who then leaked the details to Rob's employer, courtesy of his client, Rob's wife.
As for his most recent charges, Rob tells how his arrest Sunday was preceded by an argument with his wife, which he described as the kind of disagreement that 'any family would have'.
Sources have gone to say that Rob's wife hit him in the nose, an assertion Rob has denied even though acknowledging his nose was broken.
But it gets better as Rob is alleged to have said following his arrest that he would murder his wife on his release from police custody. For his part, Rob denies this, describing the allegation as an 'absolute fabrication'.
According to police files, cops have turned up to Rob and Ashley's fun loving household no less than 8 times since the beginning of 2003. Something that perhaps Rob would describe as a situation any fun loving family could expect to have. Or not?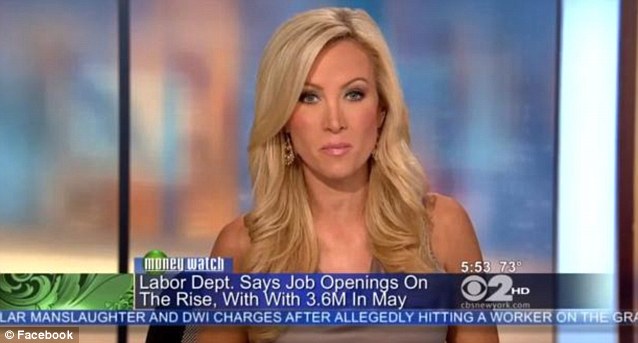 One incident in July 2009 revolves around Rob turning up home drunk and watching internet porn which of course did not amuse Rob's wife Ashley.
Since Sunday's purported choking incident, Rob has issued the following statement:
'I did not choke my wife. I have never laid my hands on my wife. I was just as surprised by that particular charge as probably was everyone else whose heard about this story.
'I love my wife more than anything. The past ten years she has been the most important person in my life. She's helped me through some really difficult times personally.'
Sunday's 'incident' led to Rob being charged with felony strangulation in the second degree, misdemeanor threatening in the second degree, and disorderly conduct. He has since gone on to post $100 000 bail.
Offered a statement courtesy of Rob and Ashley's lawyer, Robert Skovgaard earlier this week:
'Rob and Ashley Morrison are cooperating fully with the authorities to insure that all of the information necessary to properly evaluate this unfortunate incident is made available.
'The Morrisons are confident that a full review of this matter will show that the allegations have been greatly exaggerated. While this matter is being addressed, Rob and Ashley hope that their family's privacy will be respected.'
Which raises the most obvious and painful question, why can't Rob just get a hold of his drinking problem or is that something he is just willing to explain away as well? Or is there something more than meets the eye that Rob's wife, Ashley ought to let us know about as well…?
Reflected one commentator on the web:
Facts not mentioned: Was Ashley drinking too? When the police were called for previous incidents, did they leave because there was nothing going on other than a dramatic woman trying to get her husband in trouble? Ever wonder why Ms Morrison retracted her statement? Could it have been because she made it while drunk and later realized that lying to the police could get HER arrested? My guess is that the answer to these questions is yes. If Rob really threatened the life of his son, do you honestly think her family would sit idly by? If so, what kind of people are the media relying on for all of this inside information? This whole media circus makes me sick. You all make me sick, and I'm wondering what those of you in Darien think she'll give you in return for making her out to look like such a helpless victim when she may just be the opposite… Yes, I'm implying that you think the pretty blonde will look to you as a big strong heroes, and it's disgusting.