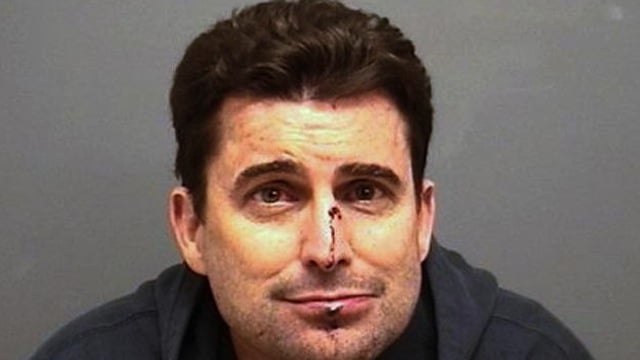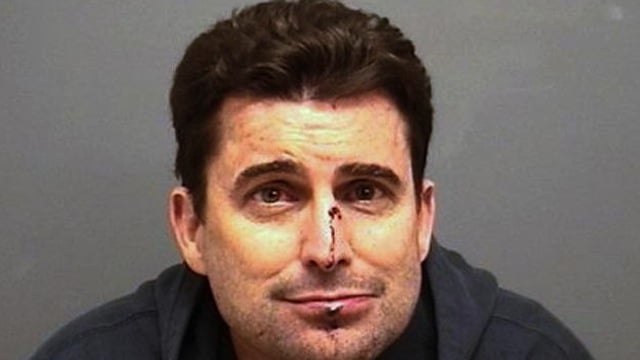 Rob Morrison's parade of women nearly caused a punch out with wife Ashley.
Is Rob Morrison being abused by his wife Ashley?
Just a drunk? CBS News anchor Rob Morrison beat up his wife last month too.
The mug shot of the century has finally arrived.
Kids I've been smiling back at good old Rob Morrison for the last 45 minutes and I can't help but think when I look into those crooning eyes that the bixch really wanted to throttle his nuisance wife. But then again what do I really know, all I can do is gaze deeply into Rob's eyes and follow the brown shit stains caressing his nose and lips to really get a better picture in the day and life of our collective hero.
Rob's problems came to light after he found his sorry ass being arrested Sunday morning after he reportedly choked and threatened his wife, CBS MoneyWatch reporter Ashley Morrison, at their home in Darien, Connecticut.
Yes I know only nice things are supposed to happen in CT.
"Upon arrival, it was ascertained that Morrison had been becoming increasingly belligerent toward his wife during the course of the evening, culminating in his choking her by the neck with both hands," a police press release said. "Officers did observe red marks on the victim's neck consistent with this allegation."
Whilst our hero declined treatment, oh well, he did come Monday evening, release a statement from the couple's attorney on Twitter about the "unfortunate and exaggerated incident."
Unfortunate and exaggerated? Not just in a jumble ordinary day that slipped into the public's consciousness?
Said the statement:
"Rob and Ashley Morrison are cooperating fully with the authorities to insure that all of the information necessary to properly evaluate this unfortunate incident is made available. The Morrisons are confident that a full review of this matter will show that the allegations have been greatly exaggerated. While this matter is being addressed, Rob and Ashley hope that their family's privacy will be respected."
For his troubles our collective hero has charged with second-degree strangulation, second-degree threatening and disorderly conduct. He was released on $100,000 bond Monday and is scheduled to appear in court on Tuesday.
If only you could get away with an impeccable mugshot too…