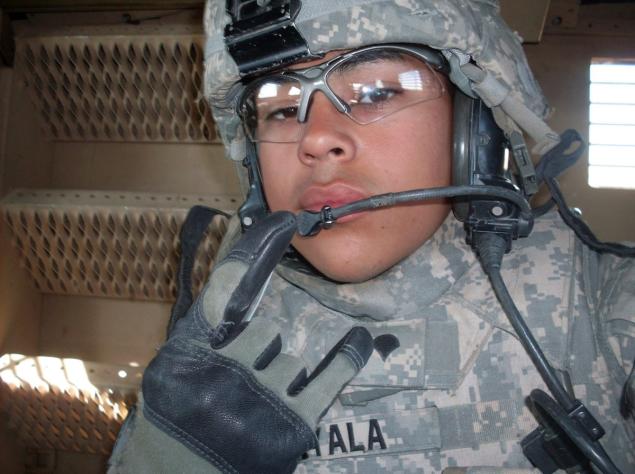 A 17 year old teen suspect has shot and killed army veteran, James Ayala, 25 in the town of Katy, Texas just on Sunday midnight after coming to be believe his girlfriend was having an affair with the vet.
Upon killing the man after having invited both Ayala and his girlfriend to a friend's house, the yet to be identified youth then shot himself outside a police station after confessing to the crime.
Told Darian Mitchell via ABC 13 the friend to whom the teen invited Ayala and his girlfriend to his house:
'When he shot him, his girlfriend started screaming and then he ran,'
'And then he shot again, and then everyone started coming out and screaming.'
According to cops, James Ayala had served in the Army and was a father of five children.
Subsequent to the fatal shooting, the teen ran home, confessing to his mother.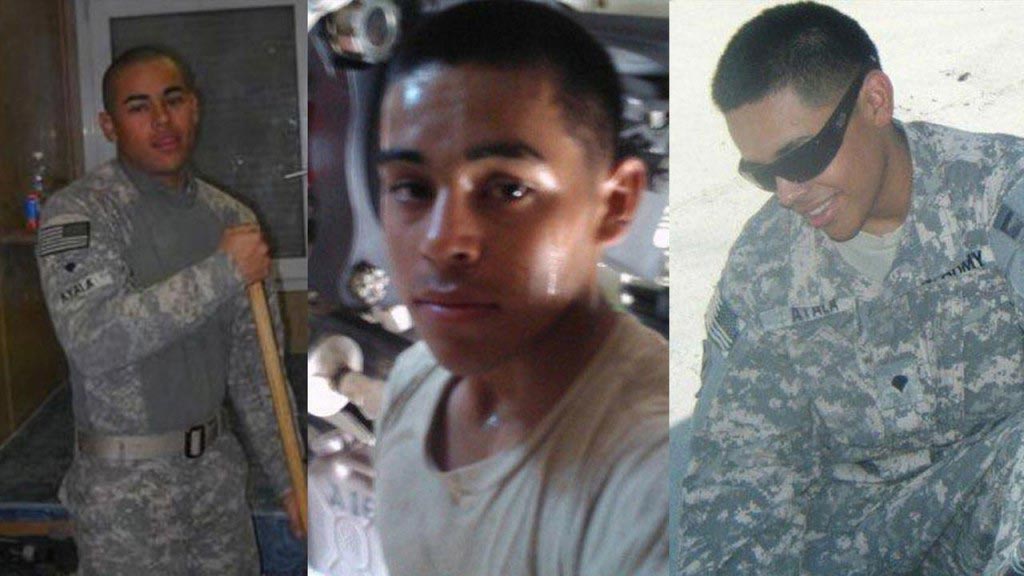 After an argument, she drove him to a Harris County Sheriff's substation to turn himself circa 5am.
Confessing to a deputy outside of the Clay station, the teen to the deputy's horror proceeded to then point the murder weapon at his own head, according to KHOU.
Despite the deputy ordering the teen gunman to drop the gun, the teen shot himself in the head as his mother watched.
Rushed to a local hospital in critical condition, the youth later died.
The officer will be placed on administrative leave as the incident is being investigated, the Houston Chronicle reported.
Of question is whether in fact the girlfriend and James Ayala were involved in a love relationship and how the teen came to believe such was the case? Also not necessarily understood is if the teen's mother was aware that her son was still carrying a weapon when she drove him to the substation.
At present the mother has declined to return all media overtures.
Breaking: Homicide suspect shoots himself at Sheriff's Office as he turns himself in @abc13houston @13PhotogReed pic.twitter.com/HZ6f9aF6jJ

— Marla Carter (@MarlaABC13) February 21, 2016