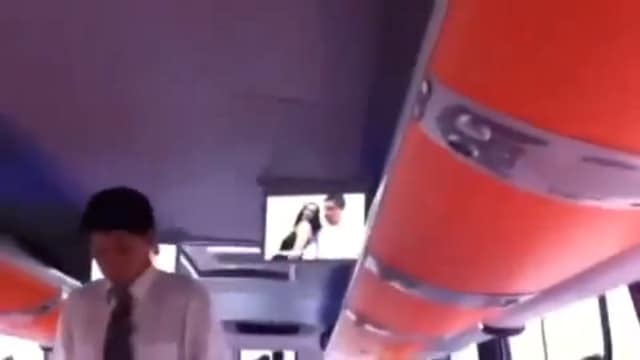 The bus ride you hadn't necessarily bargained for…but will take anyway.
Kids have you ever thought to yourself whilst sitting on a long distance bus haul, if only they could just play something a little different and not this usual Hollywood crap that we all get to see on our mini long haul journey tv monitors? That said, hold that thought whilst you run to your kinky closet….
gawker: Don't you just hate it when you're a long-distance bus driver in Chile and you accidentally forget that hardcore porn you were enjoying earlier in the coach's video tray and then press play thinking it's You've Got Mail or something and then passengers start giggling and you have no idea why until some spoilsport points it out to you and you're embarrassed as shit?
Isn't it time you got your money's worth on your next bus ride kids?
via reddit