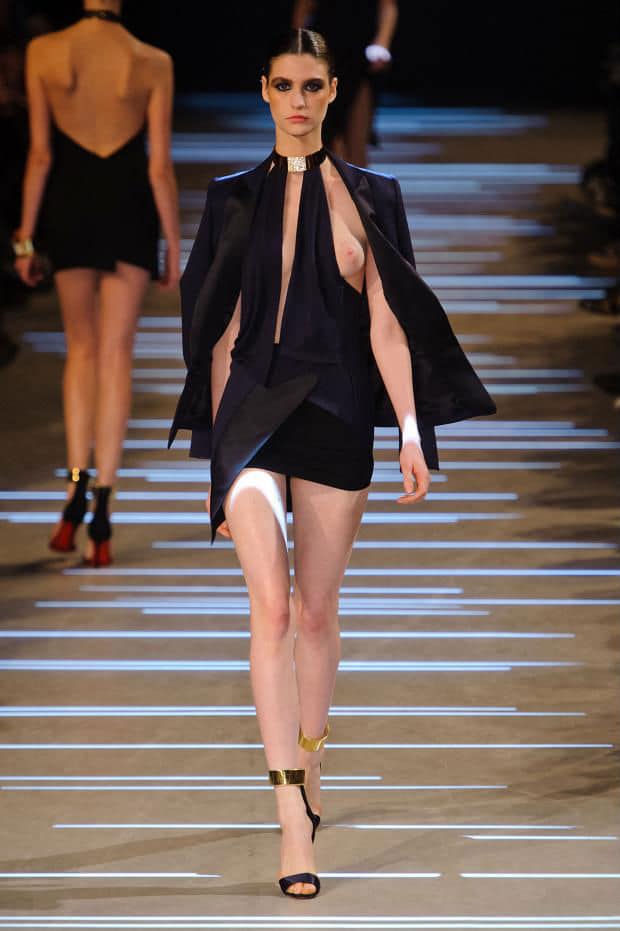 Making mouths drop this week was French designer Alexandre Vauthier who had the audacity or just the good call to shock us with his nimble creation slinking down the Parisian catwalk.
The question now is whether the likes of you ladies will ever have the courage to wear this ensemble? Can I make a suggestion? Buy it in sheer lavender or black, find a whip, a satin blindfold and prance around it in your boudoir infront of your lover….in high heels of course!
As modeled by the fabulous Manon Leloup who is the new face of Balmain.