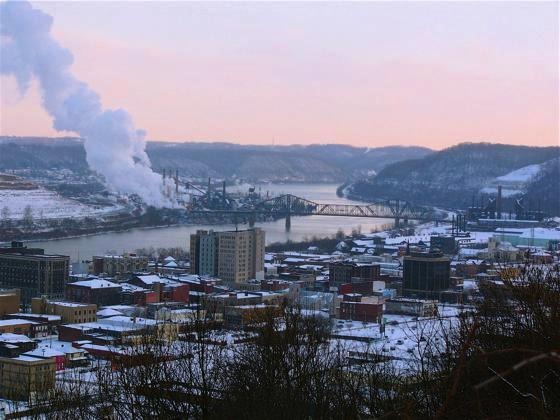 Steubenville rape case charges may be dropped and the trial moved?
Steubenville high school student apologizes for posting rape picture. Denies wanting revenge.
Steubenville rape now turns up photos of two new women semi naked. More victims involved?
Steubenville rape witnesses may now still face criminal charges. Internal disarray?
Steubenville rape witnesses still refuse to cooperate. But why?
Steubenville rape case leads to Anonymous releasing new video of intent.
Steubenville rape case leads to guards protecting school. Death threats made….
How Steubenville High will force a change in whether we accept rape or not?
Former Stebeunville High school student Michael Nodianos not facing charges. But should he?
Steubenville High school rape video teen is desperate to be forgiven. Death threats galore…
Steubenville high school rape charges cease. Angry mobs protest.
Steubenville High school rape case leads to new Anonymous leaks. New names…
Steubenville High school leaked video now leads to demands for Michael Nodianos' expulsion.
Steubenville High school students joke about rape in video leaked by Anonymous.
As tensions escalate ahead of the upcoming trials of former Steubenville High school football team stars Ma'lik Richmond and Trent Mays pleas are now being made by some influential bloggers who have been following the case from the outset.
Writes Holly Briley of bustedbitchesandinternetstalkers: All of you know what happened on the night of August 11, 2012. Some of you know more than you are saying, and some of you may even have proof that you're not sharing.
Maybe you're not sharing this or telling what you may know out of a need to protect your friends, maybe some of you even dislike the victim in this case and think she deserved what happened to her.
Im not out to plead her case in with post; if you read anything Ive written on here you can tell just where I stand in regards to the victim.
Im posting this as a plea to you to do the right thing. If you have information, please come forward.
And she continues: Please ask yourselves, what if this was my sister, girlfriend, mother, aunt who had been attacked and no one came forward to help. Imagine everyone just keeping their mouths shut and you're knowing someone somewhere out there held the answers.
Better yet .. ask yourself .. what if it had been you? You all travel in the same circles, attend the same parties.. it could very have been you. It could in the future very well BE you. Never say never.
At present it is not understood whether Ms Briley's blog post will serve to assuage witnesses thought to be holding out, but it does seem one thing is for sure, there are matters going on deep beneath the surface here beyond loyalties to the football team and collective disgust towards one 16 year old girl who it seems was not widely liked by her peers and has as a consequence been branded a 'slut.'
Also complicating matters is Ohio Attorney General Mike DeWine about face with respect to three witnesses who have already offered statements against the two individuals already indicted stating yesterday that they are not immune from possible charges as his office now considers whether it will still charge said individual's as new evidence of new photos of at least two young women partially naked appearing semi conscious at the same basement floor as the one in which the minor already at the center of the current heated case is photographed. Potential witnesses will surely be watching developments and will probably be wanton to stay quiet for fear of perjuring themselves…
Of course what one wonders is whether this demeaning attitude towards women is endemic of country politics and loyalties or that of consensual attitudes across the board against women in our society and unbudging loyalty to those entities and figures who it is perceived can never do any wrong?
Time will tell whether a sense of conscientiousness will prevail or whether loyalties instead will persist? Or could it all be in the end just wishful thinking on the media's part to bring recourse to a situation that time and history have consistently shown little empathy to that of the plight of the female who once again must play the role of the embittered matriarch who must stay quiet and in her place….?