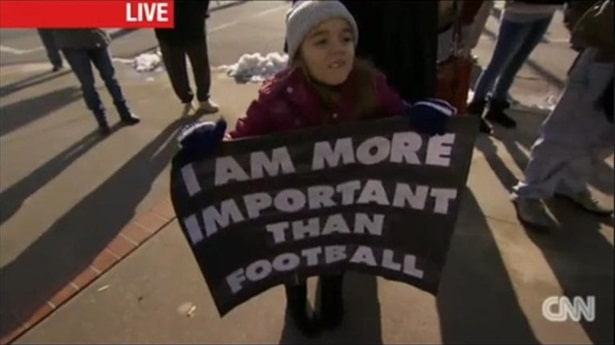 Steubenville rape case charges may be dropped and the trial moved?
Steubenville high school student apologizes for posting rape picture. Denies wanting revenge.
Steubenville rape now turns up photos of two new women semi naked. More victims involved?
Steubenville rape witnesses may now still face criminal charges. Internal disarray?
Steubenville rape witnesses urged to come forward. But is it wishful thinking?
Steubenville rape witnesses still refuse to cooperate. But why?
Steubenville rape case leads to Anonymous releasing new video of intent.
Steubenville rape case leads to guards protecting school. Death threats made….
How Steubenville High will force a change in whether we accept rape or not?
Former Stebeunville High school student Michael Nodianos not facing charges. But should he?
Steubenville High school rape video teen is desperate to be forgiven. Death threats galore…
Steubenville high school rape charges cease. Angry mobs protest.
Steubenville High school rape case leads to new Anonymous leaks. New names…
Steubenville High school leaked video now leads to demands for Michael Nodianos' expulsion.
Steubenville High school students joke about rape in video leaked by Anonymous.
Tension is mounting in Steubenville, Ohio as assertions of a second earlier rape are making rounds and shocking the tight knit community who are now increasingly flabbergasted that their town has once again become what many believe to be an unfair center of constant media browdowns.
Told one source to this author: 'Don't you think if anyone saw a rape occurring that they would have stopped it? I'm tired of the way some bloggers and Anonymous have begun to present us,'
The source a long time alumni of the town and who is aware that some in the town wonder out aloud if the sixteen year old minor who was purportedly raped back in August may have encouraged some of the behavior with muted overtures.
Continues the source: 'Did any of these bloggers stop to wonder how true their allegations are? To even stand up and complain or let alone question their claims invites the further wrath of bloggers and Anonymous. Next thing you know you'll find yourself being hacked for no good reason, just because you spoke out.'
For the sake of self preservation I have declined to name which bloggers and outlets the source referenced.
Offers another unidentified woman who took it upon herself to investigate claims that there was a second rape victim in the town of Steubenville whose rape went unreported:
" I took it upon myself and I said I going to find this girl. The girl was fourteen.  And I found her through Facebook." 
Interestingly local authorities were only made aware of the purported second rape just after Labor day last year. Reasons as to why this purported rape were not investigated have also met with silence from authorities.
Offered Attorney General Mike DeWine of the second rape via 10tv: "I can't say it's related. It's the same geographical area.  But I can't talk about who's involved or who's not involved."
And then there was this disparaging note from a Steubenville football player after the town's travails made it on the Dr Phil show:
"I had a couple people tweet me saying that we, all together as a football team, need to kill ourselves.  And there's another threat which is saying that all of the football players need to be lined up and shot."
above image found here