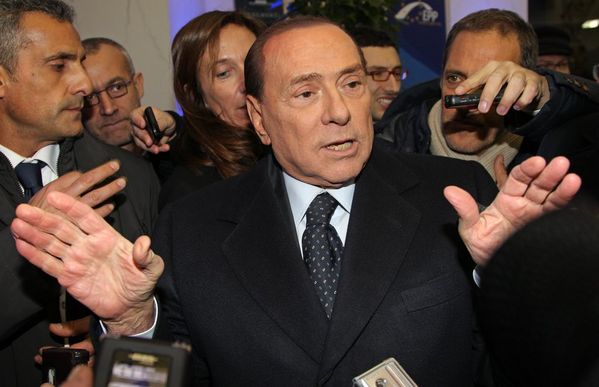 We missed him. We thought he was gone for good. But Silvio Berlusconi's back with a vengeance!
The media tycoon turned political leader turned group sex guru Silvio Berlusconi finally got his divorce papers. In what may be the most conspicuous divorce settlement in history. Actress Veronica Lario walked out with $4 million a month, – yes, it's not a typo – as the two agreed this amount is required to preserve the same lifestyle she conducted when she was married. Which begs the question: what kind of a lifestyle requires millions of dollars a month to sustain?
The award – which works out at almost 100,000 euros ($A127,500) a day – is said to be 10 times more than the billionaire media magnate originally offered to Veronica Lario, the actress whom he married in 1990 after seeing her topless in a play.
After four years of fighting back and forth, often carried out in the media through letters to newspapers and televised interviews, Mr. Berlusconi finally got rid of Lario, who first denounced his liaisons with underage women that led to a criminal trial for abetting underage prostitution. The aging media emperor may crown his resolution of marrying 26 year old Francesca Pascale, ex-showgirl turned councilwoman for Mr. Berlusconi's party, and mostly known for inventing the political group "Thank God Silvio exists" (or "Meno male che Silvio c'e'").
This would already be enough news to satisfy Italians' gossip-thirsty cravings, but it's just the appetizer.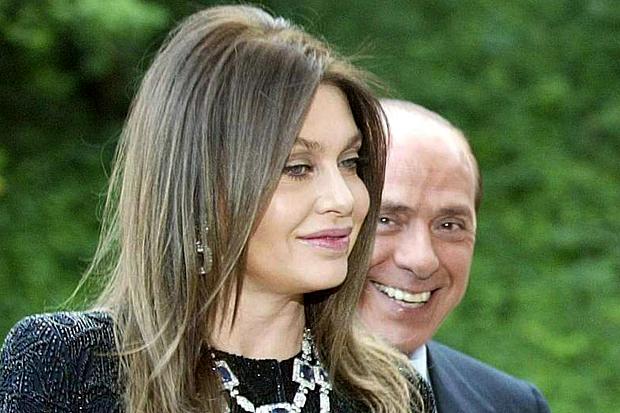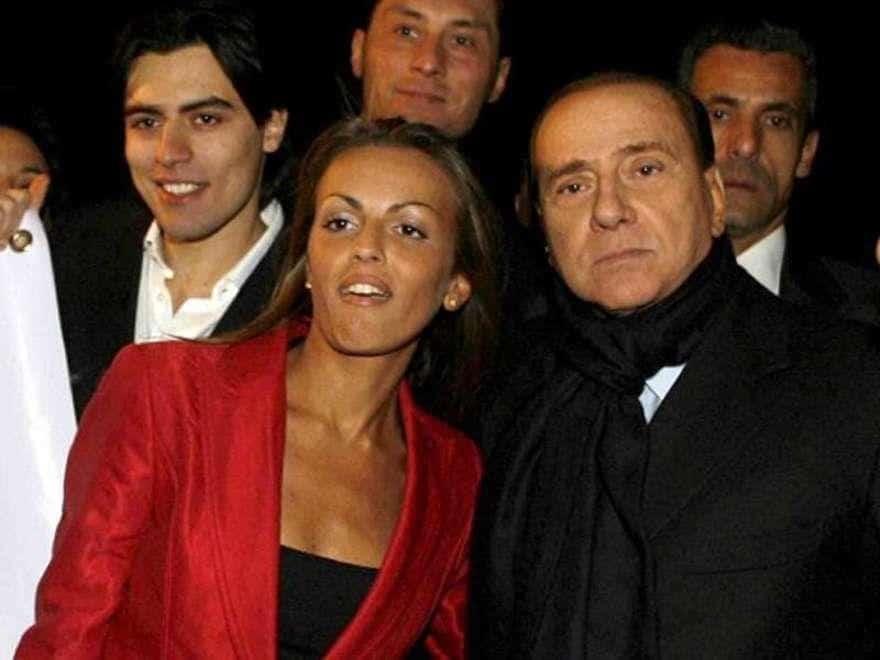 Reports the australian: Mr Berlusconi, aged 76 and a father of five, recently announced his engagement to a former TV showgirl who is almost 50 years younger than he is. Francesca Pascale, 27, already dubbed "Lady Berlusconi" by the Italian press, would be his third wife. Some friends, however, have suggested that the betrothal is an election gimmick.
He is still on trial accused of paying for sex at his infamous bunga-bunga parties with a nightclub bellydancer known as "Ruby the Heart-Stealer" when she was under 18. He was once Italy's richest man but has slipped to sixth in the Forbes rankings, with a fortune valued at $US5.9 billion ($A5.7bn). However, he still controls the leading private TV channels in Italy, as well as the football club AC Milan.
Then there was the financial collapse of the country courtesy of Mr Berlusconi's inability to assuage investor's concerns with Italy's relentless moribund economy. A year ago, amid financial turmoil and fears of a collapsing euro-zone, market speculators attacked Italy, betting against its huge debt. Silvio Berlusconi, the then notorious bunga-bunga Italian premier, had no choice but to step down, for the good of the nation. He resigned to clear the way for Mr. Monti's appointment, a free-market fundamentalist disguised as a technocrat.
The liberal half of the country suddenly cheered, not sure how some market speculation could achieve what politics couldn't: getting rid of Mr. Berlusconi and the scandals that plagued his twenty years in politics. Nevermind that the national unity government, supported by virtually the whole Parliament, including Mr. Berlusconi's party, implemented Greek style austerity, sinking the country into deep recession.
Flash-forward one year: speculators retreated, Italy's debt appears to be safe, and the country is finally headed for its scheduled elections late next spring. But, hey, that's too boring. Mr. Berlusconi apparently can't wait for the spring: he suddenly comes back, pulls the plug on Mr. Monti's emergency government, and calls for early elections – just a month earlier than scheduled. Couldn't he just hold on a little longer? No, for Mr. Berlusconi's fireworks a back!
"The government's austerity is crippling the country!" screams Mr. Berlusconi one day. Wake up next day, no confidence vote, the government resigns, and Mr. Berlusconi – yes, always him – soon after asks Mr. Monti to lead his right-wing coalition. Wait, didn't he just vote down Mr. Monti-led government? Who politely declines the invite: "I can't follow Mr. Berlusconi's thought". The next day, Mr. Berlusconi complains about Mr. Monti not even returning his calls…
The Sex Pistols' motto is Mr. Berlusconi's new way of life, as suggested by the Italian issue of the Huffingtonpost:
"Don't know what I want But I know how to get it"
And that is just the beginning. Mr. Berlusconi's "The People of Freedom" party was scheduled to hold a primary challenge to elect the dear leader's future replacement. But of course, nobody could lead better than Il Cavaliere himself. So he calls off the primaries, and nominates himself as the party's candidate, to the bewilderment of the other candidates. Who, just to be on the safe side, don't utter a single word of complaint, fearing Mr. Berlusconi would fire them – many of his party's posts in the Parliament are held by his former employees.
This flying circus is back on since a couple of weeks ago, and Mr. Berlusconi has been on tv hours on end, every single day, on his own three networks and the public ones. The tycoon's new style reminds of situationism, even plain surrealism. He decided to split his own party (it rallied more than thirty percent of the votes in the 2008 elections) and create a series of tiny political formations, each headed by one of his yes men, to get as many votes as he can collect– his approval ratings are very low, his only chance of survival is electoral anarchy: toss as large a net as possible, somebody will get caught up. His likely goal: blackmailing the next government into granting him immunity from prosecution, after his conviction for fiscal fraud and the coming sentences on abetting underage prostitution, abuse of power, and more fiscal frauds. Definitely living on the edge.
Could you imagine what the epitaph of Italy's prime minister, Silvio Berlusconi would look like were he to pass away in 2011?