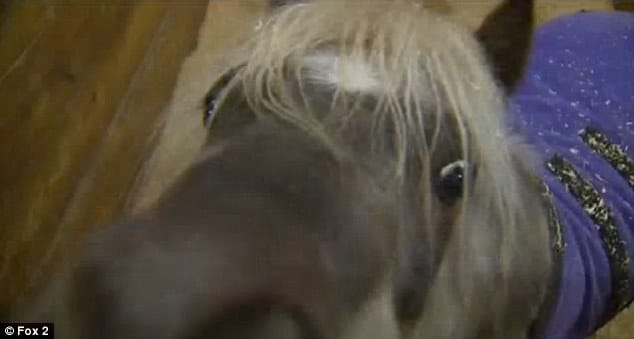 Who's in the mood to get it on with a miniature horse?
Abby Conder from Florida as of yet has yet to catch the individual involved in the raping of her miniature horses and the killing of her guard dog trained to protect them.
The rapes said to have been going on continuously since May of last year have led to her miniature horses being traumatized and sustaining life threatening injuries.
Said Abby Conder of one of her horses, Joy (I know the irony is too painful): 'She had been severely brutalized, she had been raped both by a man and with several objects.
'She was so hematomaed [sic] on the back and so bloody that she looked like her whole body had been put through a garbage disposal.'
That's certainly Abby Conder not mincing words.
Telling Fox2 she offered the following: 'We have to catch him in the act and then call the police. But we don't want to die trying to protect our horses. The horse can't fight, they don't know to fight. They would go with anyone.
'I've never shot a gun in my life but if I catch this man in this barn taking out another one of my horses and he's gonna traumatize this young horse and hurt her internally like he has my other horses, I will come down and I will kill him.'
Since the interview Abby Conder installed a surveillance system which managed to capture the image of a man once again taking out one of the miniature horses and raping them. Abby Conder is now hoping that the footage will lead to the man's imminent arrest as his image is now circulated.
Of interesting note is the fact that Florida only recently passed a law banning sex with animals back in 2011.