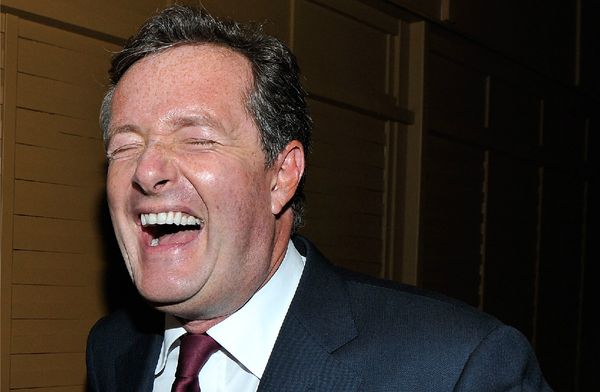 Should Piers Morgan be worried that a petition to deport him has come in front of the White House?
Pierce Morgan slams gun proponent guest. Calls him stupid liar!
For a moment some of you out actually believed that rambunctious television host Piers Morgan might end up having his ass deported back to the UK, simply because he expressed a point of view arguing for ardent gun control and you all out there then pledging to sign a form seeking the revocation of his visa status because you disagreed with his very un-American point of view. Shame on Piers Morgan. Or is it really shame on all of you…?
gawker: White House Press Secretary Jay Carney this afternoon made good on his promise to respond to a We the People petition calling for the deportation of "British citizen" Piers Morgan over his outspoken views on gun control.
At the time of Carney's response, the petition — which urged the White House to deport Morgan over his "effort to undermine the Bill of Rights" — had racked up over 100,000 signatures — well over the threshold of 25,000 required to elicit a White House reply.
In a statement entitled "When Discussing the Second Amendment, Keep the First in Mind Too," Carney tells those capslocking for Morgan's head not to let arguments "over the Constitution's Second Amendment violate the spirit of its First."
He goes on to reiterate President Obama's support for "an individual right to bear arms," but stresses that his support for gun rights doesn't supersede his support for free speech rights.
Which is a roundabout way of saying what makes America so great and probably so violent in the first place is that we are all allowed to express an opinion and of course to retort to those states of mind, as many of you have already done.
Aren't you glad that you don't live in a nation that isn't so tyrannical to deport someone for doing something protected in the constitution? Assuming of course you might prefer a smidgen of tyranny here and there to get your 'preferred' point of view forward. Not that isn't how the real world probably gets shit done anyway…