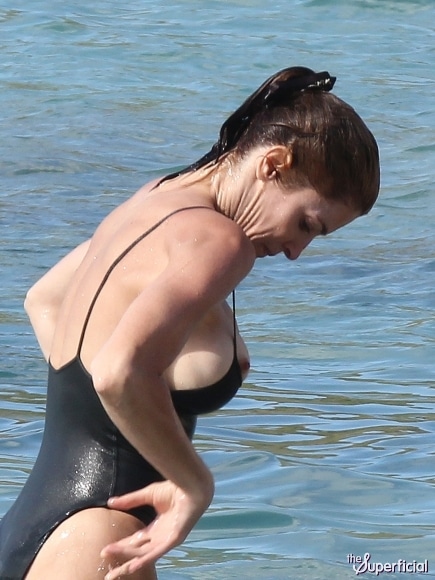 Here's some fun delight for you all this afternoon kids. It involves Stephanie Seymour as she's going out and about and getting her fun on in St Barts (yes some of us do live the high life…)
Only one problem, her nipple managed to misbehave and make some paparazzo dizzy. But that hardly fazes you right?
Isn't it time you had your every move, gesture and nipple micro gawked too?
Stephanie Seymour at 44 stars in risque bondage shoot. Makes ID Mag cover.
Have you made out with your son yet?