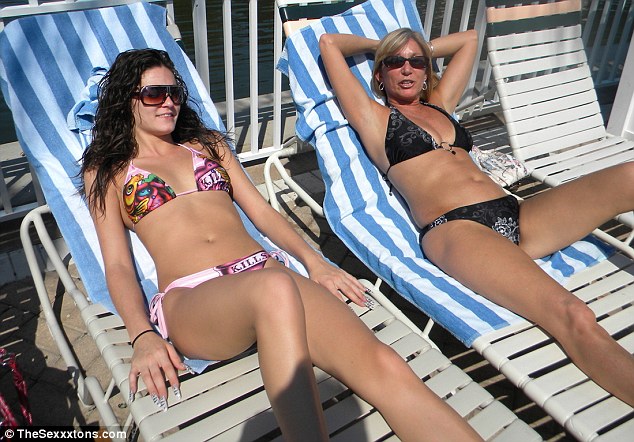 Mother daughter porn duo Jessica and Monica Sexxton are in search of father and son tag team.
After nearly being evicted from their family home in Tampa, Florida three years ago, a mother and daughter decided to begin shooting porn…together.  A creative spin on the concept of a 'family business' Jessica, 56, and Monica, 22, will have sex with the same man as well as others, calling themselves the Sexxxtons in a successful online website as well as a DVD.
For legal reasons, however, they do not touch each other. A difficult task according to Monica who tells Huffington Post…
"It's not easy to do, our lips never touch and that can be a problem when filming."
While family-oriented porn can be a fairly common fantasy scenario, it is rare to have real family members work together in scenes. So what is fueling such unorthodox choices? Whether for sexual liberation, entertainment or merely the financial aspects of the adult film industry, it still has not been made clear.
The question of Monica's upbringing as well as the influence of her mother are brought into question as Monica admits that she lost her virginity at 12-years-old.
"I've always been an exhibitionist and sex just oozed out of me," she said, "It was my idea. I dropped out of school in ninth grade and figured this was a good way to earn money."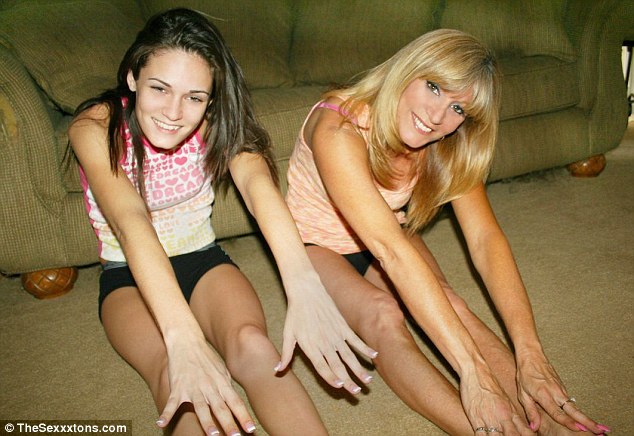 Many would argue that Monica as a mother has failed and neglected in her duties as a caretaker and role model, allowing her daughter to drop out of school at age 15 to pursue pole dancing. In a society where values are diminishing, and morale is dwindling one is forced to wonder whether the idea of motherhood is necessarily taken seriously anymore.
As the national ethos of the United States the American Dream has gone from the pursuit of happiness, success and prosperity despite social class and circumstance of birth, to doing whatever necessary to get a quick buck and your face on camera, one wonders if the media has any influence.
With the Kardashians, Lilo, and the Jersey Shore showing us that the less morale you have, the more money there is to obtain, who can blame these women for thinking this is suitable behavior? With our countries values being equally flawed its almost a wonder why we don't see more of this.
One thing is for sure, Monica sees filming sex scenes with her mother as a ticket to the big time, but adult film historian Bill Margold doubts they will be able to remain notorious in mainstream porn.
"The adult industry is not that stupid," Margold told the Huffington Post. "They have enough problems without creating on-camera incest."
Now when the porn industry shuns you you may want to rethink your life. As well as rethink the number of  "uncles" you bring into your daughters life. Something perhaps Monica saw her fair share growing up…?