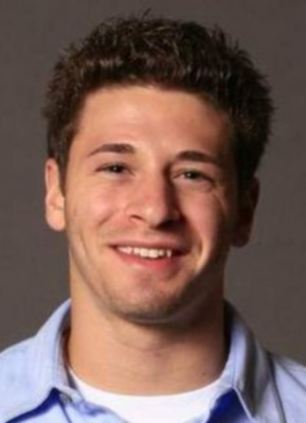 Jeremy Friehling the 23 year old son of David Friehling, the accountant who helped Bernie Madoff conceal a pyramid scheme to the tune of $65 billion killed himself last night.
Attending medical school at Columbus, Ohio his body was found after concerned friends alerted authorities and found him deceased with a self inflicted gunshot at his apartment.
According to the UK's dailymail, Jeremy Friehling had posted a variety of erratic comments on his Facebook page yesterday prompting concerned friends to reach out to authorities to check on the young man's welfare.
The suicide follows that of Mark Madoff, eldest son of Bernie Madoff who took his own life in 2010, who along with his brother Andrew Madoff ran a separate division at Madoff Securities where both brothers insisted they were totally oblivious to their father's corrupt schemes under the Madoff umbrella.
At the time Mark Madoff took his own life on the second anniversary of his father's arrest at his Manhattan apartment where authorities found him hanging by a dog leash with his youngest son in the other room.
At present bilked victims have sued to get a portion of their money returned to them after suing trustees with a sum close to $1.49 billion to $2.43 billion ordered to be released this past July.
During investigations of the Madoff ponzi scheme which allowed Bernie Madoff and his family to lead a conspicuously wealthy lifestyle, David Friehling, Madoff's accountant  admitted to rubber stamping fraudulent audits that facilitated Madoff's decades-long Ponzi scheme.
Since being charged with fraud, David Friehling has cooperated with authorities. He also forfeited $3 million he earned by working as Madoff's accountant. He is scheduled for sentencing in April 2013, but that is likely to be adjourned again as has been the case repeatedly as prosecutors say he's now assisting them as a witness in another case. Of note is the fact that David Friehling has maintained he was unaware of Madoff's $65 billion deception.Bernard Madoff who has been the sole individual jailed in relation to the scheme is currently serving out a 150 year prison sentence.
Ultimately one can only guess at the real reasons as to why Jeremy Friehling chose to take his life. Was it the guilt of his father's actions, the sense of a false life lived and not earned with integrity? Was it a sense that he too could only find honor by choosing to make an example of himself, to become a martyr to a damned cause? Or was it simply the fact that the young man lost his nerve and could no longer look those with whom he coveted in the eye….?