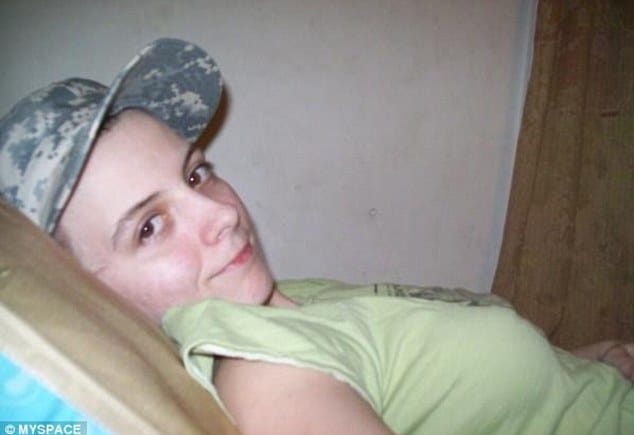 25 year old Carissa Hads faces a possible jail sentence of up to 30 years for having crossed state lines with the expressed intention of having sex with a 15 year old minor.
The two who had never met face to face until a year in after having first begun a relationship in 2010 via myspace where Hads posed as an 18 year old boy named James Puryear Wilson. It was during this time that Hads began courting the girl.
Reports the dailymail.co.uk: According to a State Police investigator, Hads wore color contact lenses and a back brace to conceal her breasts, and that she visited the 15-year-old at least three times, including once at a Pittsburgh motel last December.
The victim also took naked photos of herself and texted them to Hads on a cell phone that the 25-year-old woman provided, authorities say.
The criminal complaint states that Hads then flew to West Virginia in February, and had a sexual encounter with the girl at her Lewis County home, but did not undress.
Hads ruse finally became undone in May of this year when a teenage friend of the minor became suspicious and reached out to authorities after having been threatened by Hads to keep quiet which led to Had's arrest upon landing at Pittsburgh International Airport after having arranged for a third sexual tryst with the 15 year old.
At present Hads who along with jail time could be fined as much as $250,000 during her sentencing. It is also understood a plea agreement has been arranged whereby Hads also agreed to surrender her computer and other electronic equipment seized from her home.
According to court documents Hads has been described as weighing 100lbs. and standing at five feet and two inches, with distinct feminine features and no visible Adam's apple, which raises the question was her diguise that clever that it wasn't even obvious to the 15 year old girl and more importantly how long did Hads intend to keep up with the charade until the teen eventually asked the obvious question as to why she had never seen Hads, an intimate partner fully naked….