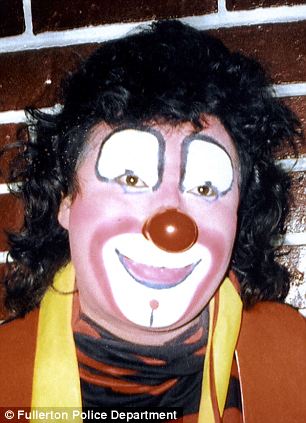 Did Jose Guadalupe Jimenez really believe that it was just the clown in him that was raping the 12 year old girl he had just abducted?
SANTA ANA, Calif. Professional clown Jose Guadalupe Jimenez has been sentenced to ten years imprisonment after confessing to the abduction and rape of a 12 year girl in full costume in 2002.
According to evidence heard in the court, 43 year old Jiminez at the time of the incident was dressed as the clown character 'El Tin Marin' when he approached the girl at a local Taco Bell. The costume must have worked for the girl not suspecting that a clown could ever hurt her (clowns are supposed to be happy right?) allowed herself to get close to Jiminez who then dragged her into his car, drove away and then raped her in the vehicle.
According to cbsnews Jimenez's DNA was gathered due to an unrelated corporal injury on a child crime in late 2010 and was linked to the 12-year-old's rape in 2011.
Ultimately one has to wonder was the clown uniform a clever disguise to woo the girl closer or perversely a mask he wore that allowed him the courage to carry out his dastardly acts in character as if he were merely playing another gig, albeit this time a much more sinister gig. So much for clowns being happy…