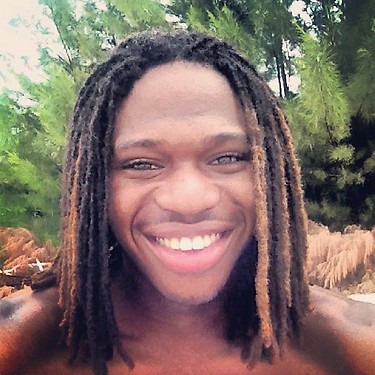 Anna Michelle Walters gets one year sentence for having sex with a minor. Still a predator?
Substitute teacher Anna Michelle Walters arrested after sex with second student disclosed.
Substitute school teacher Anna Michelle Walters now being investigated for having sex with other minors…
And here are the naked pictures of substitute teacher Anna Michelle Walters you've been craving…
Justin Foster's twitter page explodes after boasting of affair with substitute teacher.
Substitute teacher fired after former student boasts of affair online. Posts nude pictures.
It seems former high school student Justin Foster has finally for now put away the incriminating back and forth tweets that he had with a former high school substitute teacher, Anna Michelle Walters he had intimate relations with now that the twitter community has judged that maybe he is the real culprit, something that Mr Foster probably doesn't agree with. Either way one can pretty much rest assured Ms Walter's career and reputation has fast gone down the gurgler but then again one would suspect as a 26 year adult and in a position of authority she ought to have known better. But then again maybe Justin Foster was too much of a hawt bixch to resist…?
Since going public with the affair which authorities are still investigating (they are also now investigating whether Ms Walters had carnal relations with other students, and may be in real jeopardy in the event they were younger than 18) Mr Foster, currently a West Virginia University student has expressed little love lost towards Ms Walters who some suspect may have infuriated Mr Foster and jilted him thus outing her. Or on the other hand it could also be a situation that Mr Foster then a student at Cosby High School in Virginia feels betrayed and abused by Anna Michelle Walters as she abused her position of authority.
Twitted Mr Foster via his tweeter handle which until yesterday afternoon was like a back and forth pinball machine:
"awh [sic] come on? Cause [sic] I'm a guy I can't be the victim #narrowminded."
Nevertheless some in the community feel that Mr Foster has gone too far out of his way in bringing his situation to light, wondering if he has willfully acted to ruin the former sub teacher's reputation by his insistent tweeting and sharing of explicit naked images (you can see that shit here) as well as the incriminating back and forth text messages (which you can also see here) which left this author blushing the color of splattered bottle of ketch up.
Notes ibtimes: On Friday, twitter user [email protected] wrote, Im [sic] trying to figure out why @DubVeeU is being praised though?He ruined that teachers LIFE!Period!"
@50ShadesOfBlack wrote, "It's because of little [expletive] like you that get excited over any play they get that makes us men (black men mind you) look stupid, @DubVeeU."
[email protected] said, [email protected] Hey, just want you to know That you're a big thing in Sweden…and we all think you're a very sad person."
Foster does not seem to mind the backlash, however, tweeting on Thursday, "I love how many people are hating on/bashing me. What's done is done get over it."
Of course one hazards to wonder how the community would be handling the situation if on the other hand the sexes were reversed and Mr Foster was instead an impressionable 18 year old female and Ms Walters was a sexually exploitative male teacher, perhaps there would be more compassion and more individuals up in arms. Who knows maybe Mr Foster was right to get even…?