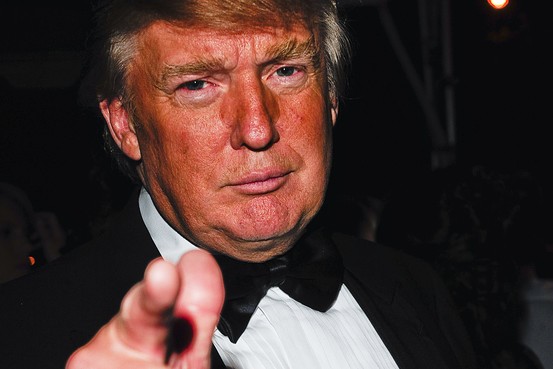 Donald Trump goes on David Letterman and announces he will shell out more money for Barack Obama's transcripts.
Donald Trump announcement is met with $1 million offer to dip Stephen Colbert's 'balls in his mouth…'
Donald Trump's announcement is lampooned by Barack Obama on the Jay Leno show.
Donald Trump announcement is ignored by Barack Obama, calls to release documents continue.
Donald Trump scores a dud over Barack Obama.
Donald Trump to reveal divorce papers of Michelle and Barack Obama says source.
Might the Donald Trump announcement be that Barack Obama sold cocaine in college?
To date there has been rampant speculation as to what Donald Trump will reveal about  President Barack Obama  that is meant to 'overwhelmingly' shape the way the Presidential elections will go forward. From assertions of nixed divorce proceedings between Barack Obama and his wife, Michelle Obama, to him having used and sold cocaine to underhanded illicit behavior that would implicate Mr Obama. And for all of this Donald Trump has not budged insisting that all speculation is way off the mark and that his announcement now due at noon is not at least in the bit self serving (as has been argued by many) and for the public interest.
At present Mr Trump is set to announce via twitter and Facebook his 'bombshell' that in his estimation will have grave meaning as to the veracity of Barack Obama's running for a second term in the Oval office.
That said many still doubt that whatever Mr Trump has to offer will be necessarily legitimate and if anything inflammatory and presumptuous especially in lieu of his previous proven refuted assertions that Barack Obama was not born in the United States which is important in so far as the constitution declares a US president must have been US born.
Reflects the examiner: If Donald Trump doesn't have something of substance he will take the chance of looking like a fool after all this intrigue and hoopla! Chances are what Trump has to reveal has not been revealed yet even by all these hints and assumptions posted in the media today.
Time will tell what Mr Trump has up his sleeve but one is for sure it is bound to lead to bitter debate and conjecture as is often the case when Donald Trump brings his agenda to the public fore…