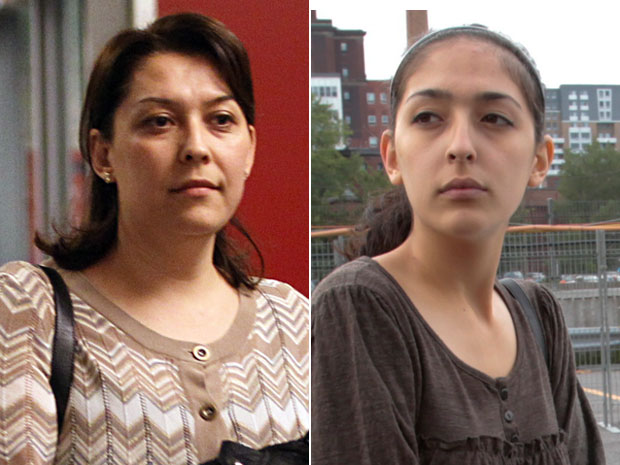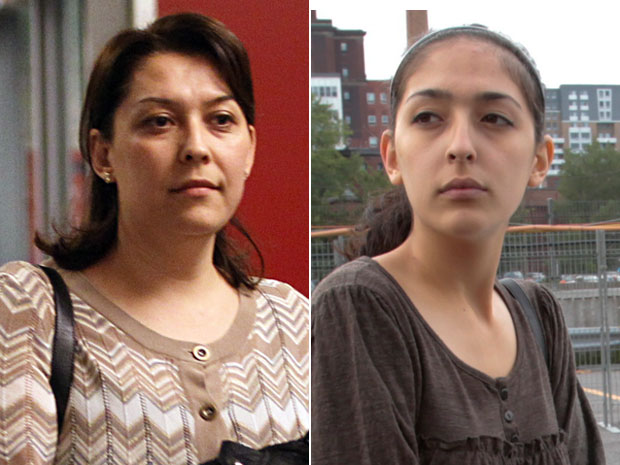 A mother in Montreal in Canada has confessed to repeatedly stabbing her 19 year old daughter simply because she was concerned she had tarred the family image by staying out all night. Then again she may have a point because her daughter had stayed out late two nights in a row….
dailymail.co.uk: A mother in Montreal confessed to repeatedly stabbing her teenaged daughter in the head and neck and said she did not regret what she did.
Johra Kaleki, who lives in the Dorval neighbourhood of the city, told police after the alleged crime that her daughter, then 19-year-old Bahar Ebrahimi, was rebellious and had stayed out all night.
She is accused of attacking Ms Ebrahimi in their home in June 2010. Her daughter survived, but suffered serious knife cuts to her face, neck, shoulder, and arms.
Apparently the fissure between mother and daughter had been an ongoing one:
nationalpost: For months, Bahar Ebrahimi had been rebelling against her parents, complaining their Afghan culture and Muslim religion were suffocating her. "I want to enjoy my life. I want to feel what the other ones feel," she told them, according to her mother's statement to police.
It was June, 2010, Grand Prix weekend in downtown Montreal, and on two straight nights the 19-year-old stayed out past dawn against her parents' wishes.
For her mother, Johra Kaleki, the behaviour confirmed that all her efforts to steer her eldest daughter on the right path had failed. "I felt like she would never be fixed," she told Sgt.-Det. Alexandre Bertrand in an interrogation video.
Which raises the question if one is so resolute in readjusting their child's behavior aren't there more sensible means to achieve that end? Then again at 19 perhaps Bahar Ebrahimi is old enough to make her own decisions something that her mother may not be to particularly keen on accepting especially if there are mandates to adhere to. Or could it be a case Johra Kaleki was simply attempting to usurp her daughter's identity and insist she live in a way that may not offend her own distorted sense of how a young women ought to act. Then again perhaps that may be a tall order when your child grows up in a modern Western society that is for the most part quite divorced from archaic and seemingly foreign dispositions that Johra Kaleki once grew up with when she was a young woman in Afghanistan with a strict Muslim upbringing.
Said the mother at one point: 'I want to kill her! I want to kill her!' It's my daughter, I can do what I want." 
Then this via globalmontreal: At one point, Montreal police Det-Sgt. Alexandre Bertrand asked Kaleki, who is Muslim and originally from Afghanistan, whether she felt that what she did "was necessary." 
"No it was not. It was not," Kaleki said through tears. "I went against my religion. I went against my God. 
"I will be punished in this world and I will be punished on the day of judgment." 
Which may be how Johra Kaleki may feel about her actions now but at the time of the incident she was adamant about exacting punishment against her daughter:
nationalpost: Her husband, alerted by Bahar's screams, rushed downstairs and grabbed the knife from Ms. Kaleki, the court heard. "I said to my husband, let me finish her.' " She tried to choke her daughter, she said, and after Bahar escaped, she chased her upstairs and tried to break down the locked door to the bedroom where she was calling 911.
During the initial knifing the daughter maintains that her mother had screamed the following:
'It's for your good. Let me finish.'
The trial which began last week in Montreal is now set to resume this coming week…