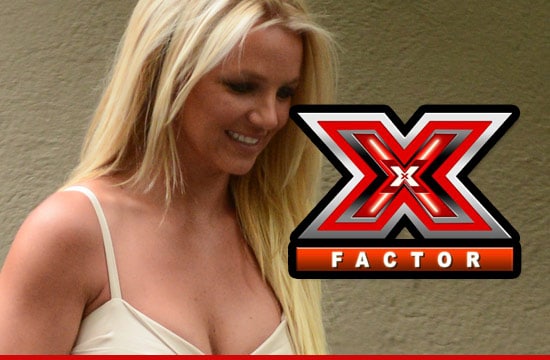 That Bitch is Toxic ! Seems like even Britney Spears is catching fire on what really sells on television…and thats the humiliation of others to make viewers feel better about their own mediocre lives and therefore tune in for more…
And tune in they did with 8.5 million viewers turning on their televisions to see Spears, Cowell and Lovato find the next 'big thing'. Or so they like to advertise…
Those expecting to see a Paula Abdul in young Britney Spears must have been surprised by her brutal bluntness on last night's Season 2 premiere of the Fox singing competition, where she began very encouragingly but soon turned acid when Shawn Armenta, 50 took stage with his version of "Candy Girl".
People Magazine: "I want to know who let you on stage," Spears said. "I feel uncomfortable with you even staring at me.
Wow thats harsh Brit ? The poor guy just wants to be a candy girl !
But the comments didn't stop there. Britney seemed relentless, breaking the heart of many contestants who just wanted their shot at the American Dream
"You need to practice more," "The singing came in and it wasn't very nice," "You need a new teacher to teach you how to sing," "I felt like I was listening to Alvin and the Chipmunks."
Media both in America and around the world seem to have figured out just how profitable reality television is, resulting in a growing number of reality shows in recent years. But the question is why has reality television become such a sought after and widely viewed topic?
The primary basis for most of these shows seems to be to put people in embarrassing, and humiliating situations for the rest of us to watch and be entertained by, which is something I personally find to be abstruse and I still have not wrapped my head around. However is Britney to be lashed out on for being a little sassy or should we respect her for her honesty? We live in a society where we tend to be more concerned with feelings and everyone being a winner than we are with hearing the true shit.
"And everybody thinks I'm the mean one," Simon Cowellquipped.
I may not agree with the love of seeing people emotionally tortured on television but I must give Britney her props for stepping up to the plate and not playing the overly nice and sweet full of sh– female judge.
Britney Spears is one Hawt mean bitch !