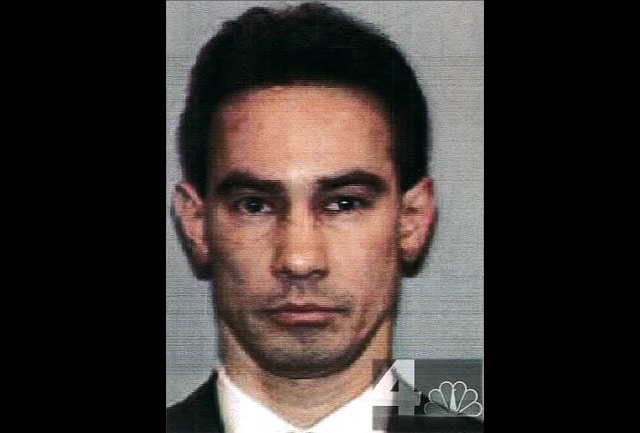 Video: Graphic last moments of Jeffrey Johnson's life. Blood on the gutter.
Jeffrey Johnson, Empire building shooting was an artist too. Bizarre surreal illustrations.
Jeffrey Johnson shot Steven Ercolino once in the head and then once again as he lay dead.
Jeffrey Johnson, Empire State building shooter was a lonely man who had no visitors and wore a brown suit every day.
Jeffrey Johnson: Empire State Building shooter identified. Casually killed ex boss.
Empire State building shooting. Commentators react as gun law debate ignites.
Empire State building shoot out was the work of disgruntled fired co worker. Killed his ex boss.
Empire State Building gunman opens fire, kills 2, ten injured. Pedestrians were hunted.
It has been revealed that Jeffrey Johnson and his victim Steven Ercolino had a history of acrimonious disputes between each other prior to his dismissal at the hands of store manager Steven Ercolino a year ago.
gothamist: According to Police Commissioner Ray Kelly, Johnson had worked at Hazan Import as a women's apparel designer for six years: "During a downsizing at the company about a year ago, Johnson was laid off." Kelly added that Johnson and Ercolino were involved in an "ongoing dispute"—they were cross complainants in a harassment case. The NY Times said that they had at least one physical altercation in the office, which led to Ercolino getting an order of protection against Johnson.
NBC sheds more light on their animosity: according to a police report, Johnson confronted Ercolino inside an elevator at their office and told him, "I am going to kill you." Law enforcement sources told them that Johnson blamed Ercolino for not pushing his line of products at Hazan enough, leading to poor sales. "I know there was animosity between them," said Nicholas D'Aurizio, who began working at Hazan after Johnson had left. "I know they had a not so great past. But nothing that would ever make you believe that something like this would happen."
At this juncture one can only wonder why Johnson finally snapped yesterday and aggressively went after Ercolino? Had Johnson come to sincerely believe that Ercolino was the reason behind his series of woes? Why wasn't he able to put away the past, accept what had happened and simply move on? Or was this just Johnson's way of finally getting square with a world that refused to behave the way it ought to, or even more sinisterly his last stand before he took someone down with him as he could no longer hang on? Welcome to the bleak existences of another New Yorker who chose a tumultuous way out of life….