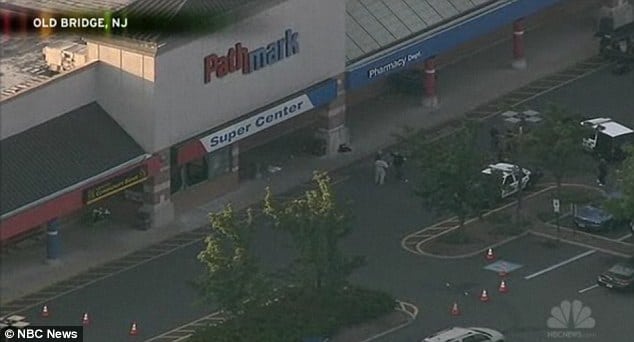 NJ Pathmark Store shooting: Gun law debate erupts.
NJ Pathmark store shooting: 'He was a nice kid…'
An ex marine armed with an AK-47 and an automatic weapon has caused havoc this morning by walking into a New Jersey Pathmark store where he had only just recently started walking shooting dead two former co workers before turning the gun on himself.
According to police reports the 23 year old shooter may have had an altercation with his colleagues earlier this morning whereby he left the store only to later return before the store's 6 am scheduled opening killing co workers who were stacking shelves.
According to store employees, they had seen the individual returning with arms and turned to immediately close the doors but not before the shooter shot out two windows and hunting the workers inside the store.
In total at least 16 shots were fired.
The town's mayor, Mayor Owen Henry of Old Bridge,NJ confirmed that the man had indeed left the store earlier that morning (circa 4am) before returning two hours later wearing camouflage and brandishing an AK 47 and an automatic pistol.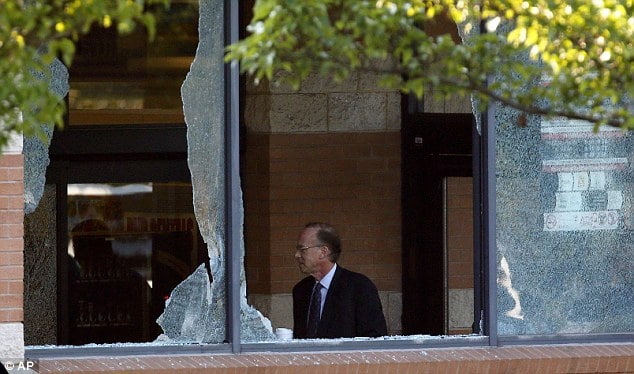 At the time of the shooting (circa 4.30 am) at least a dozen employees were stacking shelves before the gunman forced himself into the store. At present it is not understood why he shot those two particular employees (including an 18 year old female and a 24 year old man) or whether he was just intent on causing indiscriminate harm.
It is also thought the shooter had a history of mental illness.
Old Bridge is a bedroom community of about 65,000 just across the Raritan Bay from New York City's Staten Island borough.
Such are the ongoing drama of constant shoot outs in the heartland of America. One can only imagine an increased debate on gun laws given the highly publicized spate of public shootings of late. But most importantly one has to wonder why this type of behavior has become a preferred way of negotiating conflict and what this suggests about the cultural terrain….?
Pathmark officials had no immediate comment.
Visit NBCNews.com for breaking news, world news, and news about the economy