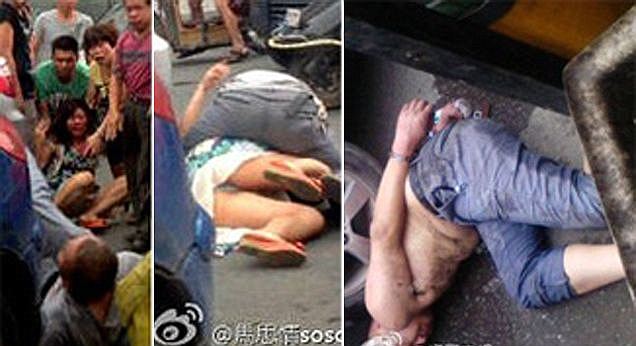 The craze to hit America has now made its way to China….
While most of us here in the United States have been shaking our heads wondering out aloud what could be inspiring the sudden bout of zombie attacks that these days have become a regular way of life a new case has suddenly made itself known but this time it took place in China.
The latest attack involves a Chinese bus driver, Dong, apparently inebriated jumping on a random passerby driver's car who he had forced to stop before attempting to chew the female driver's face off after she got out of the car when he began pounding on the car's windshield. Thankfully the man was eventually subdued after much resistance but not before the woman, Du was rushed to hospital where she will now need plastic surgery to repair the damage caused to her nose and lips.
At present it is not understood what precipitated such an attack, whether it is related to the spate of attacks here in the US (which almost exclusively have been said to have involved bathing salts, an extraordinary claim of and within itself) or simply whether it is a one off event and the media's general attempt to connect improbable dots.
Witnesses have stepped forward to say that the bus driver was seen drinking heavily during his lunch hour with friends before the attack occurred circa 2pm.
via shanghaidaily