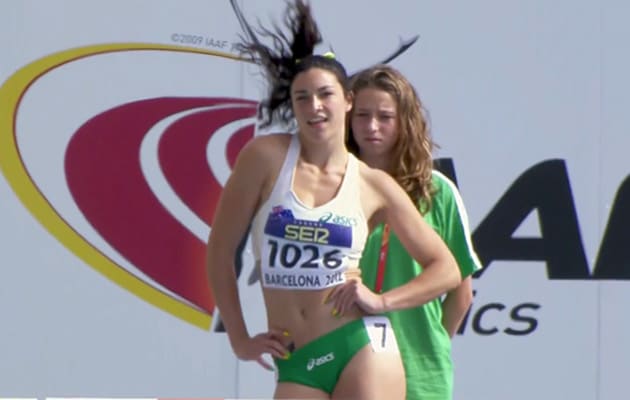 During the recent World Junior Championships in Barcelona, 19 year old Australian hurdles runner Michelle Jenneke revealed to spectators a most interesting and what some would decry rather sensual warm up prior to her race commencing last week.
As you will soon find out the camera man couldn't let go of his unwavering attention of Michelle (you will soon understand why too) which is a good thing because you can now in the comfort of your living room watch in perpuitity how hot Michelle actually is.
Oh by the way in case you're interested, she actually ended up winning the race as well. Not that would surprise anyone…
Club Tropicana, the local dive or a World Championship meet. It's just Michelle getting it down before she smashes her opponents to smithereens.
So when can you buy the Michelle Jenneke Sports Illustrated cover?