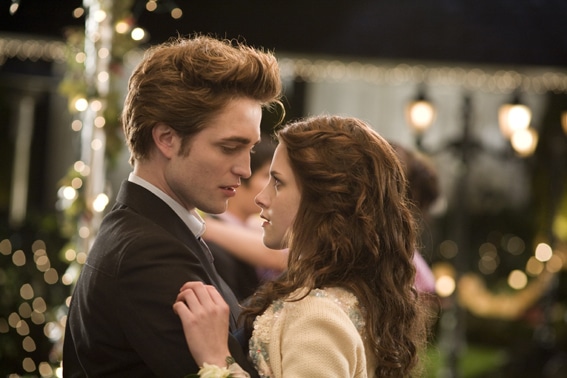 Robert Pattinson accusing Kristin Stewart of having a new affair. Called at 4am begging him to end it
Kristen Stewart is banned from Robert Pattinson's NYC Cosmopolis premiere. Is this a joke?
Kristen Stewart photos released. Do they show her cheating? Bra strap, kissing and groping….
Kristen Stewart hiding in producer's house crying hysterically. Hasn't showered in days.
Kristen Stewart's adulterer Rupert Sanders hasn't seen his wife since news of affair.
Liberty Ross bans Rupert Sanders from directing sequel to Snow White and the Huntsman starring Kristen Stewart.
Kristen Stewart is a fine actress. She is also a cheat and a liar.
Kristen Stewart and Robert Pattinson to promote Twilight film together
Kristen Stewart is not pregnant. Source says 100% not true!
Kristen Stewart and Robert Pattinson are back to talking. Studio heads are now pressuring the couple to find resolution.
Kristen Stewart's parents take her back in whilst agreeing Robert Pattinson has every right not to take her back.
Robert Pattinson wants to talk to Liberty Ross to find out if Kristen Stewart actually had an affair.
Robert Pattinson hiding from Kristen Stewart at Reese Witherspoon's house.
Kristen Stewart cheating photos with Rupert Sanders. How the paparazzi pulled it off.
Kristen Stewart apology thought to be career suicide reckon insiders.
Kristen Stewart did not have sex with Rupert Sanders insists producer Giovanni Agnelli.
Should Kristen Stewart have to apologize about having sex or not?
Robert Pattinson is urged to give up Kristen Stewart.
Robert Pattinson seeking comfort over Kristen Stewart affair with strangers
Robert Pattinson death hoax surfaces.
Is the next Twilight instalment under threat?
Twilight studio bosses are becoming increasingly concerned with the fall out of their star's off screen romance as public rancor increases dad by day and public opinion continues to mount against Kristen Stewart.
What's also concerning them is Robert Pattinson's expressed insistence that he will under no circumstances attend a scheduled Breaking Dawn part 2 premiere with his co star.
Another one of their sources said, "there's serious concern about the promotional tour, which is set to kick off in October. Robert won't see Kristen and is refusing to do any joint personal appearances with her. This is a potential nightmare for all involved. Fans look forward to seeing them together during interviews. It's great publicity for the film."
One wonders how much the current fall out will do to stem the tide of interest in the film and if in fact it may paradoxically increase the viewership of the next installment as fans hope to get a last chance of one of America's greatest fairy tale romances in recent years. That said, it's still early days yet and one can't help suspect that studio heads will soon be getting on the phone and trying to get the two actors to find an amicable truce of sorts.
Kristen Stewart affair with Rupert Sanders went on for more than 6 months says Liberty Ross brother.
Did Robert Pattinson's friendship with Emilie de Ravin inspire Kristen Stewart to cheat?
Twilight bosses are panicking now that Kristen Stewart and Robert Pattinson have called it off.
Kristen Stewart and Robert Pattinson only communicating via heated texts.
Kristen Stewart's lover Rupert Sanders is forgiven by his wife, Liberty Ross
Kristen Stewart receives death threats via twitter for being such a slut…
Did Kristen Stewart have sex with Rupert Sanders?
Kristen Stewart begs Robert Pattinson to have crises talks in NYC this week.
Kristen Stewart cheating scandal; Robert Pattinson wants man to man talk with Rupert Sanders.
Kristen Stewart parodied in Snow White cartoon after cheating on Robert Pattinson
Charlize Theron is furious with Kristen Stewart for having an affair with Rupert Sanders. Or is she?
Was Rupert Sanders fixated with the young ingenue Kristen Stewart because she reminded him of a young Liberty Ross ?
Heartbroken Robert Pattinson was getting ready to propose to cheating Kristen Stewart
Liberty Ross claims that she had to raise the kids all by herself, husband Rupert Sanders never there in the first place
Robert Pattinson humiliated moves out of house shared with Kristen Stewart after she is caught cheating on him.
Kristen Stewart begs her boyfriend Robert Pattinson to take her back after cheating on him
Twilight mega fan Emma Clark leaves a memorable youtube response to Kristen Stewart caught cheating on Robert Pattinson.
Did Kristen Stewart cheat on boyfriend Robert Pattinson with married director Rupert Sanders?