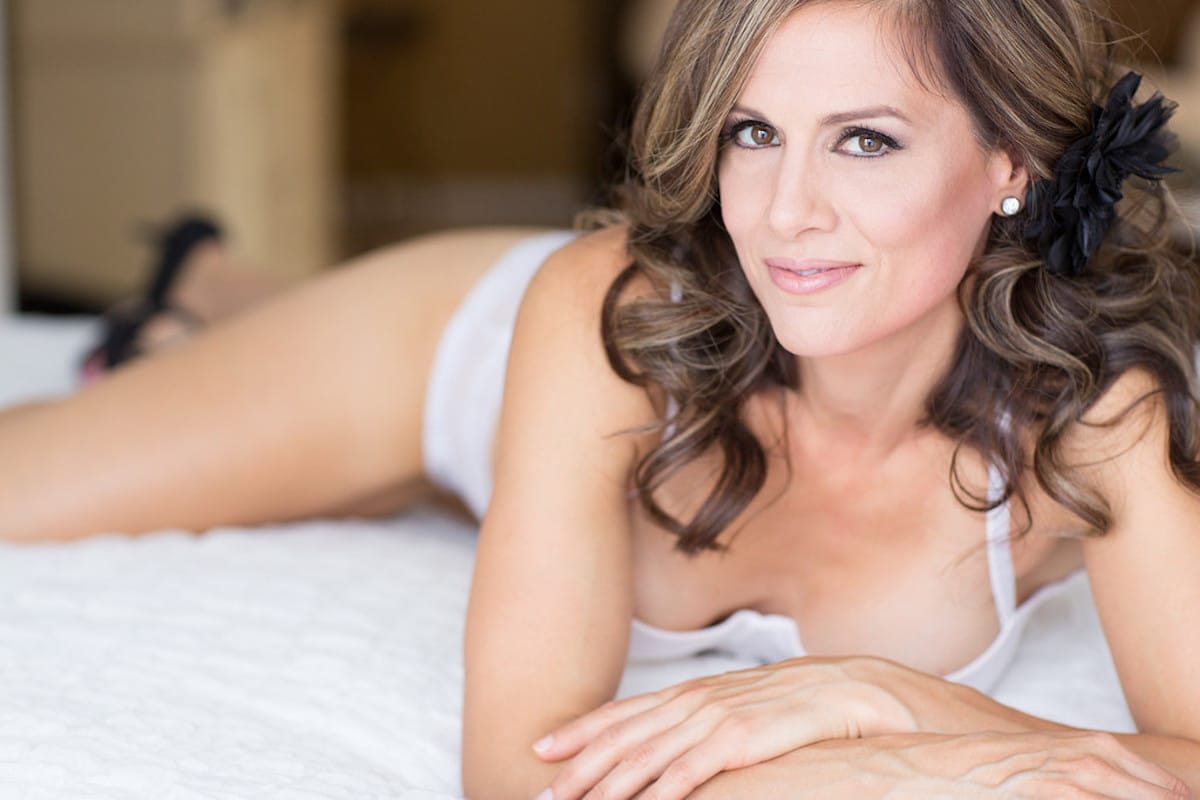 Lauren Stuart Keego Harbor triple murder suicide: Jehovah's Witness church shunning leads to of life of shame and torment for one religious family. 
Michigan authorities have told of a 45 year old Keego Harbor mother, Lauren Stuart, fatally shooting her husband and two children before turning the gun on herself last week following torment and shame of being ostracized by their former religious faith, the Jehovah's Witness. 
Notice of the triple murder suicide came after a concerned family member called authorities seeking a welfare check, only for officers to make the grim discovery at the family home, located at the 2300 block of Cass Lake Road, Friday morning.
Found deceased were the bodies of Stuart, 45, her husband, Daniel Stuart, 47, and their kids Steven, 27, and Bethany, 24. All had incurred gunshot wounds to the head.
The family dog was also found dead in a bathtub. 
A murder weapon was recovered near the body of Lauren Stuart.
Friends of the slain family believe the murders come after the family leaving religious sect, the Jehovah's Witnesses five years ago, and being subsequently shunned by their former community.
The resulting isolation according to friends may have led to Lauren snapping and killing family members.   
Friend Joyce Taylor told the Detroit Free Press that the family left the church five years ago because they wanted to send their children to college, which is forbidden by the Christian sect. 
When anyone leaves the church, current members are no longer allowed to interact with them, even the Stuart's family members still in the church.   
Up to their shunning, Lauren and Daniel Stuart had taken passage in the religion that they had both been raised in only for the couple to struggle with anguish following being ostracized.
Lauren Stuart Keego Harbor triple murder suicide: Does Jehovah's Witness have blood on its hands?
Following the shooting, video showed Taylor barging into a Jehovah's Witness meeting on Sunday in Union Lake and blaming the sect for the triple murder-suicide. 
Told Taylor a former Jehovah's Witness member herself, 'Excuse me everyone, my name is Joyce Taylor… Two days ago, four people died as a result of your shunning process,'
'Five years ago you people pulled your support from this small family, the only support they had was you people. You turned them away and you shunned them.'
As members tried to get her to step down, Taylor started yelling. 
'For what?! Because they wanted to raise their children as they saw fit,' she said. 
Taylor was there after escorted out by Jehovah Witness members.
Police say they are aware of the claim that the family had issues with their former church, while declining to comment. They said Lauren left behind a long suicide note, but would not comment on the details included in that either.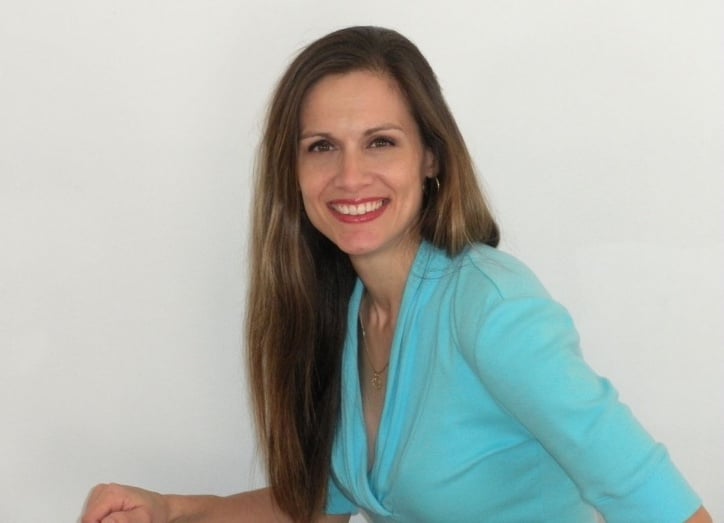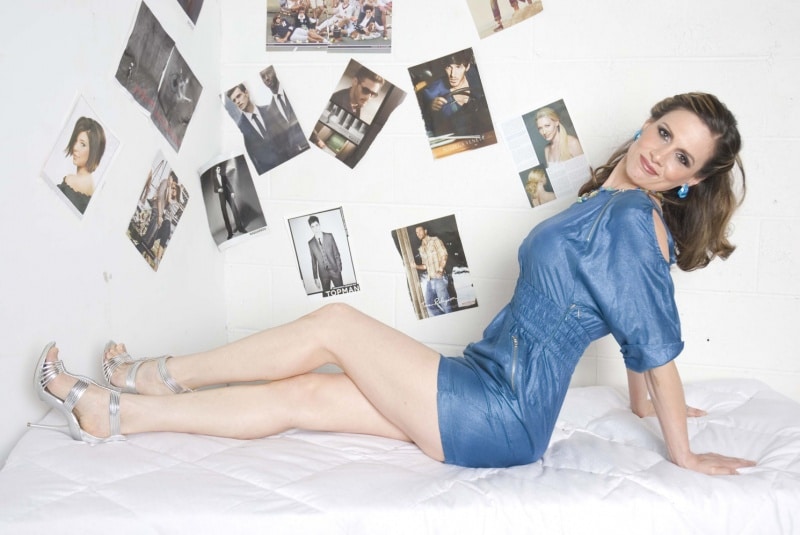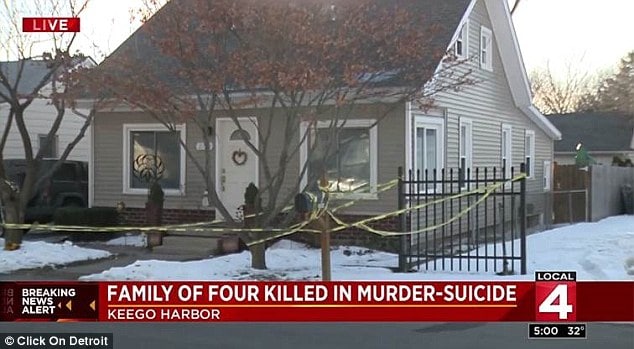 Lauren Stuart Keego Harbor wife and mother: 'Shunned every way possible'.
Reiterated Taylor via the Detroit Free Press, 'They were shunned every way possible. If Lauren went to the grocery store, they didn't look her in the eye,'
'When you are raised a Jehovah's Witness, they choose your friends. They choose who you associate with. And if you go against that, they will dis-fellowship you, or shun you.'
Adding, 'She was in emotional distress … she felt alone. I was her lifeline.'
Taylor said she had met with Lauren a week before her death and nothing seemed unusual. Still, she thinks her friend may have been battling a personal problem that was probably exacerbated by her isolation.
'She worshiped Danny. Danny worshiped her. They were like hand in glove. But she was very concerned about Dan. He was prone to depression and she was always worried about him,' Taylor said.
Adding, 'She was in emotional distress… she felt alone. I was her lifeline.'
Lauren Stuart Keego Harbor seeks to reinvent herself:
After leaving the church, Lauren sought to make a new life for herself, with the mother aspiring to get into modeling for older women like herself, along with according to her Linkedn profile working as a personal-trainer and cleaning houses. 
Wrote Lauren in one online post on modelmayhem: 'I love acting and modeling. I am a very passionate person and it reflects in my work. I am adventurous in nature and so I like a wide variety of acting and modeling experiences. I enjoy learning new things especially with good direction. …  Life is an adventure and my goal is to die knowing I did the things I wanted to do."
Bernadette Strickland, director of the John Casablancas modeling studio in Plymouth, was among those who gave Lauren Stuart a shot at modeling.
'I remember her because she had enrolled in our workshops. She was very nice. She asked a lot of questions,' said Strickland, who recalled Lauren Stuart being happy and having a good life.
'She looked like she had a great family and she was very attractive. She kept herself up so well,'  said Strickland, adding she was "very sorry" and shocked to learn of what happened.
Lauren's husband, Daniel worked as a data solutions architect at the University of Michigan, Ann Arbor's Center for Integrative Research in Critical Care. 
He was reportedly working on technology that could predict heart attacks. 
'Dan was an extraordinarily talented individual and highly valued team member who was making very important contributions,' said Dr. Kevin Ward, the center's executive director. 'Despite his immense talent, he was very humble and was always excited that his contributions may one day help save lives. He will be sorely missed.' 
He was reportedly working on technology that could predict heart attacks. 
Neighbors say they rarely saw Dan, but that the kids and Lauren were around often. 
While neighbor Jackie Tristani said the family were 'quiet' and mostly kept to themselves. 
'Because, you know, I think they were in Jehovah's Witness that they weren't – they didn't have a whole lot of friends around here,' Tristani told Fox2Detroit.
Tristani's husband John says the first time they met Lauren, she tried to recruit them into the Jehovah's Witnesses. 
'I said we were Catholics and weren't interested,' he told the Detroit News. 'She accepted the answer and it was the end of that.'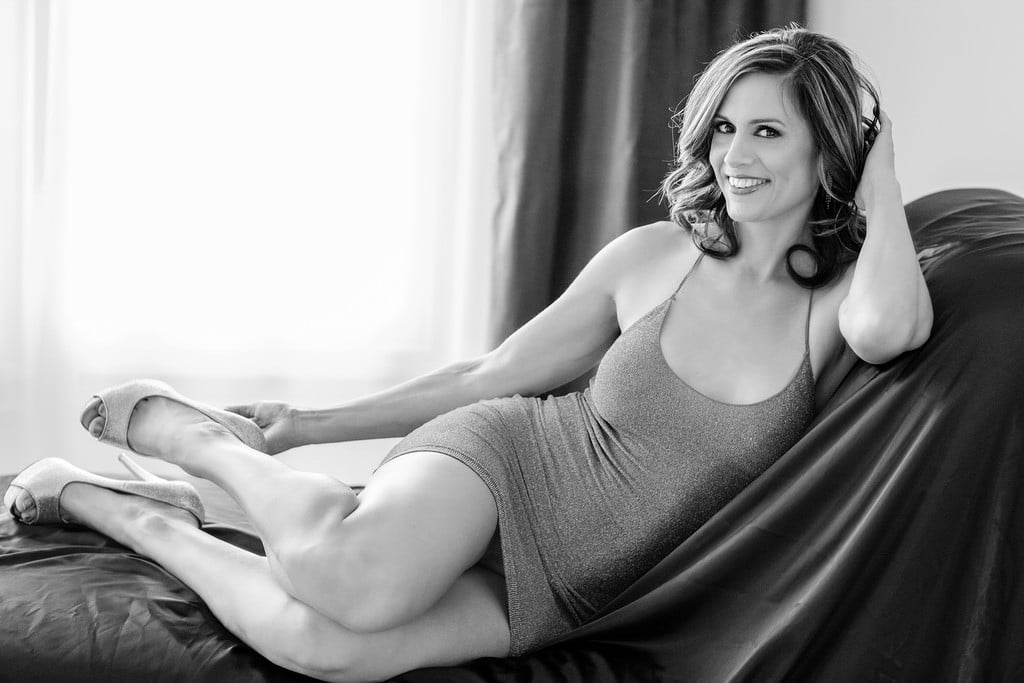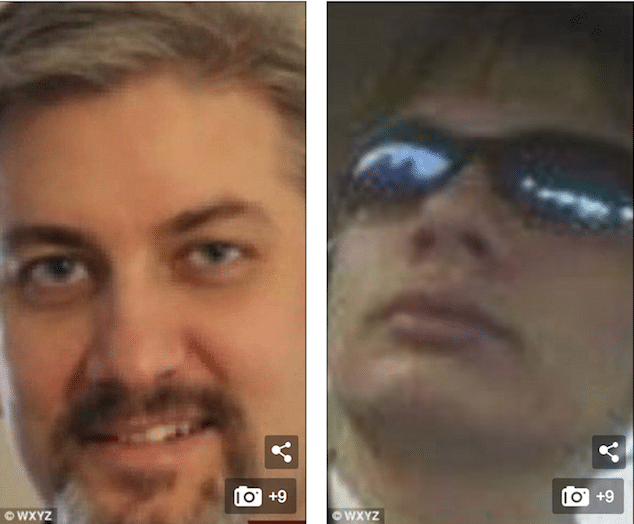 Previous shunning by Jehovah Witness: 
In 2001, the shame of being thrown out of the Jehovah's Witnesses drove former Michigander Christian Longo to murder his wife and three young children in Oregon. Authorities said his financial troubles triggered his expulsion from the religious group, which then triggered the killings.
In 2014, a family of four was found dead in their South Carolina home in a murder suicide carried out by the father, who was a devout Jehovah's Witness. All four were shot in the head.
Efforts to obtain media comment from the Jehovah Witness group at Union Lake Kingdom Hall, Michigan has to date led to no response.
Anyone with information is asked to contact authorities at 248-682-3030.