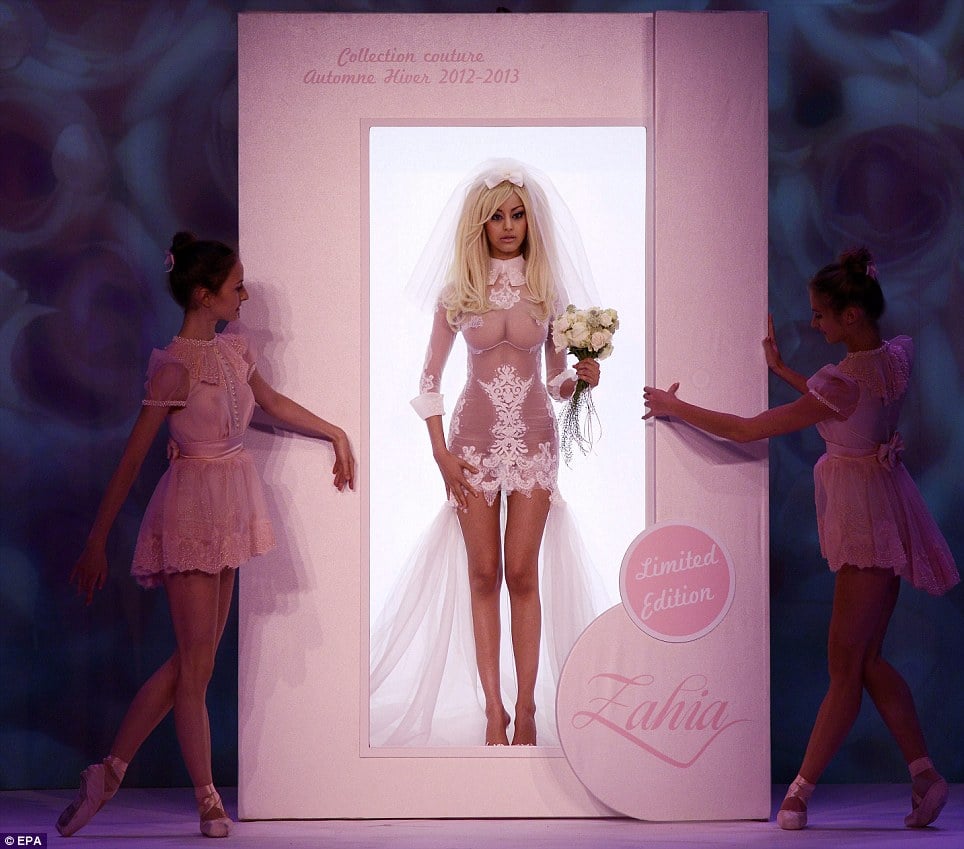 How time flies. A little over two years ago Zahia Dehar, now 20, made headlines when stories of her being offered to first grade football players as a 'birthday gift' when she was only 16 were making the rounds. At the time she was principally said to be involved with French footballer Franck Ribery.
Fast forward to the present and it seems the young woman has been able to turn her notoriety as a sex symbol to her advantage as she has reinvented herself as a lingerie designer where she is currently showing in Paris. Not bad work if you can get it….
The young designer was able to put on her first collection earlier this year in January and has once again wowed audiences with her latest collection.
Appearing as a stylized Barbie doll (one has to appreciate the irony) the designer even took to modeling her own outfits as she opened her own show (how many designers can say they have opened their own collection?) in risque lingerie.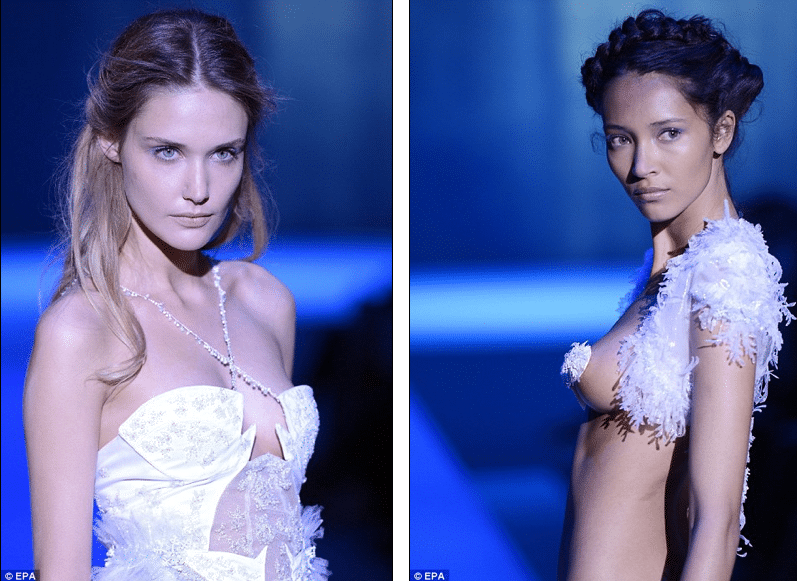 While the football players said to be involved with sex for money were ultimately disgraced (charges were never levied because it could never be proven they were aware of the young woman's age at the time of purported transactions) the young woman in the center of the row had her reputation do an about face as she suddenly found herself becoming a much wanted lingerie model (who said bad press isn't good press?).
The young woman would eventually go on to appear on the cover of V magazine and in Vanity Fair Italy amongst many others before eventually crossing paths with an entranced Karl Lagerfeldwho then began photographing the model and encouraging her to pursue lingerie design.
How ironic then that a girl that has arrived through scandal and the tawdry is able to reinvent herself as the acquired taste of scandal and tawdry and make a packet in the meantime whilst becoming the preferred darling of Parisian society who of course have always had an affinity for scandal and tawdry themselves. Bon chic indeed!