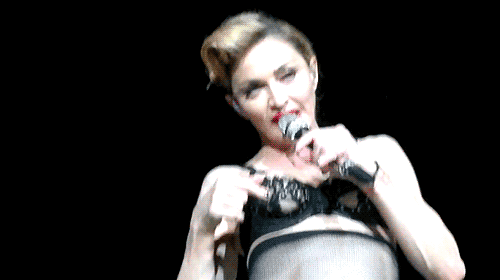 Oh no! Instead of showing her breast Madonna now shows her bottom!
It's agreed! No one was impressed with Madonna's nipple stunt.
Audience members in Instanbul will always love Madonna…
Madonna refuses to be left out of the titty showing expose currently playing around town.
If Snooki can do it, so can Madonna. In fact Madonna has done it countless times, but you know the saying, once you drag it out of the sack you can never go back. Which takes us to Istanbul, where Madonna managed to get the crowd all riled up.
How riled up you wonder? Pay attention to the 2.50 mark and on you just might find your nipples getting pert too. I know mine did….