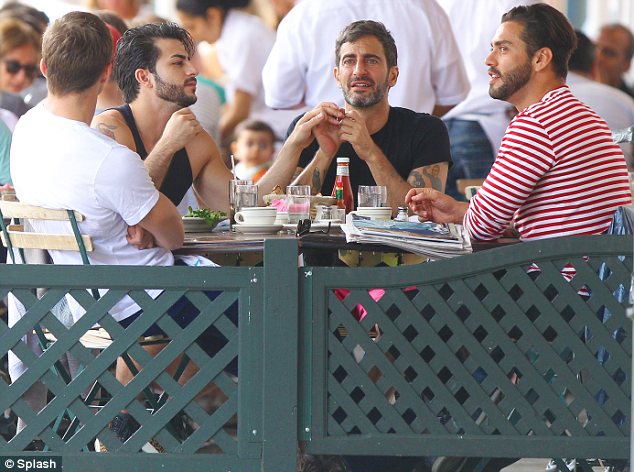 Marc Jacobs will forever be adored by the men in his life…
Kids, I have a confession, most of my ex's don't take make an effort to spend too much time  with me, which probably explains the ex part, but that doesn't seem to be the case for hawt bixch du jour Marc Jacobs who seems to be in constant company with his former flame and fiance, Lorenzo Martone as he and Marc set out to lunch this weekend at NYC's Pastis with Marc's current love interest, porn star, (did you think otherwise?) Harry Louis.
Shall we then find out how lunch turned out then?
via dailymail.co.uk