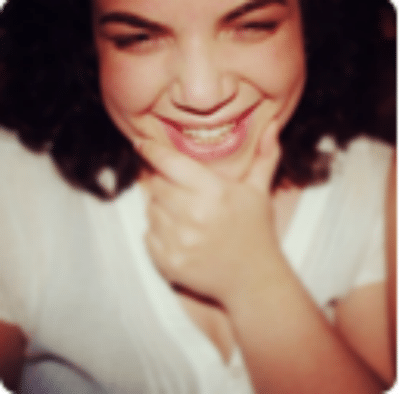 The purveyor of #lielieslies is no longer Amelia Sobel but, yes, you've guessed it, internet troll Brianne Chantal Patterson. 
At her own admission last evening, Brianne claimed that she has no part of the useless new celebrity gossip site VIPTattler (how long do you think it takes before she abandons this dismal effort?)  Although Ms. Chantal thought better of it, and privatized her newest blog, briannechantal.blogspot.com, the post can be seen below thanks to radionewz.net Holly Briley, and it proves that Brianne continues to blatantly lie about, well, everything.
Of course if you try to go to the original link, you will find this instead. Do you know why? But thank the lord Holly outfoxed Bri. Yes Bri is losing her edge now that the FBI is after her sorry ass…
In Brianne's late-night tirade she explicitly states, in the fourth paragraph that she is no part of VIPTattler.  Hmm. Not so fast bucko.
This afternoon, Scallywag received a DMCA complaint (yes they come every week these days…oh well) from whom else but Brianne, going by 'real' name Brianne Chantal. In the complaint, she claimed copyright infringement on a Nick Carter article that was originally written by Brianne Chantal on Scallywag and Vagabond, and then reproduced on VipTattler without Scallywag's permission; anyone that knows Brianne knows that this these types of complaints are Brianne's trump card, but this time it caught her in another big, fat lie. Maybe even bigger than last night's other whopper, her pretend trip to Las Vegas, complete with fake foursquare check in. Go here on radionewz.net to have a big old laugh.
(see 4th paragraph where she takes great pains to mention useless web blog viptattler and disassociate herself with it- and hen the screen shot of a letter sent to Scallywag below with her signature below it claiming to be useless blog owner of viptattler).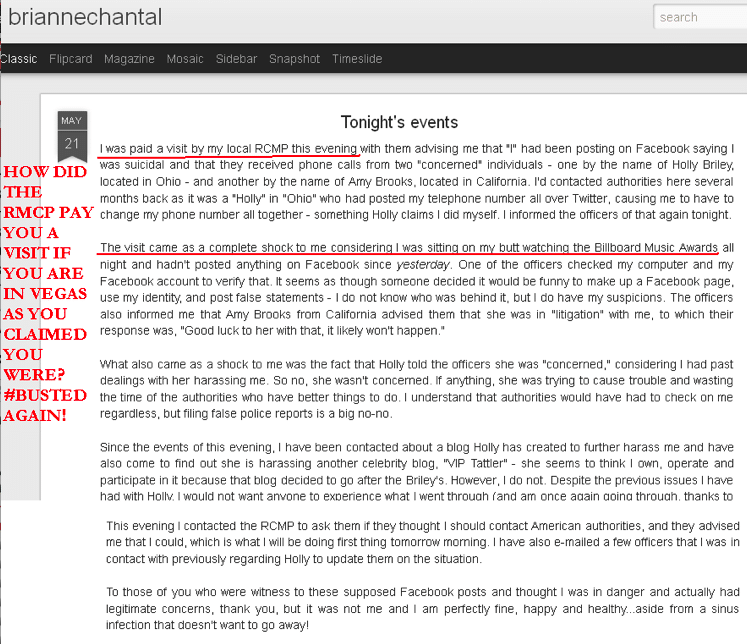 If Brianne claims no connection to VipTattler, we wonder:
Why when Scallywag commented and emailed Brianne exclusively about this infringement days ago, was the comment immediately deleted and the archived article removed? And especially, why would she file a complaint against Scallywag for a website she has no part of?
Could it be she's upset about the article posted today on Scallywag exposing more of her lies, and possible impending legal action against her and of course the FBI now investigating her sorry ass? Retribution does seem to be Brianne's forte…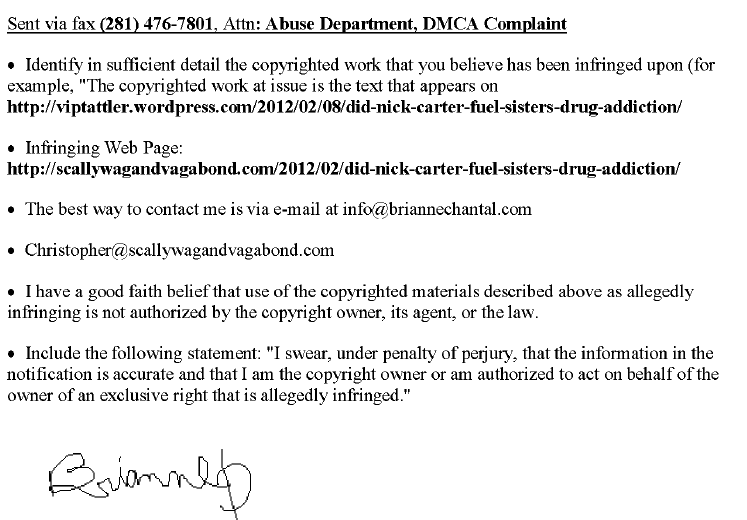 Alas, maybe most importantly, many of you are begging the question; why the fxck do we even care about this unimportant internet troll? And many times, we have openly asked ourselves the same question over the last few months. We have come to this conclusion for you:
While the internet offers the privilege of anonymity, the caveat of  that freedom is those select few like Brianne, who find it their own sick and twisted playground for deceit. Scallywag has always, for better or worse, uncovered and exposed the unsavory side of life, and called it out as it is.  As one of the most fascinating examples of internet fraud in recent history, it would be a disservice to our readers, and the collective internet community, to not expose her salacious behavior and help create a public record of her continually bizarre behavior online.
Casey Anthony stalker Brianne Patterson sought by FBI.
The curious case of Internet stalker and savage Brianne Patterson.
Peter Facinelli purported lover is fired for refusing to out herself.