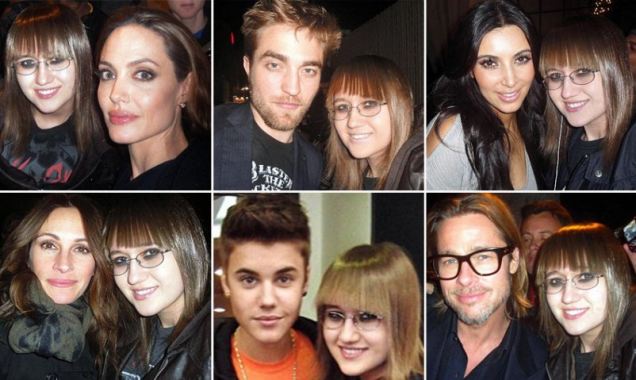 16 year old Stalker Sarah (her public pseudonym) has now become her own hawt bixch celebrity too.
Ever wondered how to get famous without necessarily having to be particularly talented or on some reality show? How about hanging out with talented and famous people? And not just a few, but over 5000 of them….
dailymail.co.uk: A 16-year-old girl who has collected photographs of herself with almost 5,000 of the world's biggest stars, is now becoming famous in her own right.
The bespectacled teenager, from Los Angeles, uses the pseudonym Stalker Sarah (or often Sarah M) and has posed alongside every A-lister from Brad Pitt and Angelina Jolie, to Kim Kardashian and Oprah.
She has become such a presence on the red carpet, that many celebrities, such as Justin Bieber, even know her by name.
Then again Justin Bieber can't help memorize the names and faces of every teen heart throb fan that has ever winked at him….
And how does Stalker Sarah (you have to admit the moniker has a rather apt sound to it) manage to get the word out about all her conquests?
She posts her photos on  Flickr and Twitter, where there is a new addition to her album every day or two.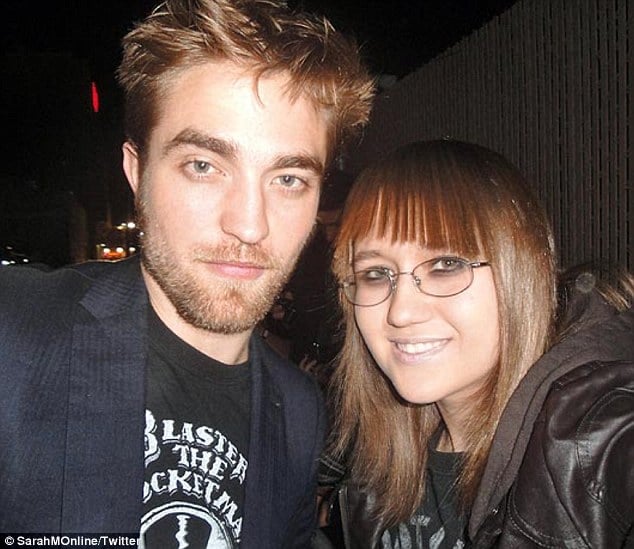 The media whore aspirant apparently began her hobnobbing with the gilted when she was 12 years old and from there it was an addiction for starlust fuckery that hasn't abated to this very day. Then again this could possibly be one of the side treats of living in Los Angeles (where Stalker Sarah hails from)- you're bound to run into a celebrity or someone who thinks they're one or who would one day just like to become one.
The moral of the day? Kiss some celebrity ass and even the most private media whore will wilt and paste their mug next to yours as you happily snap away at people who you just momentarily met a moment ago but who probably live an enigma in your over extended imagination….
Of course I wonder if the same could be said about desperate media hacks too…?