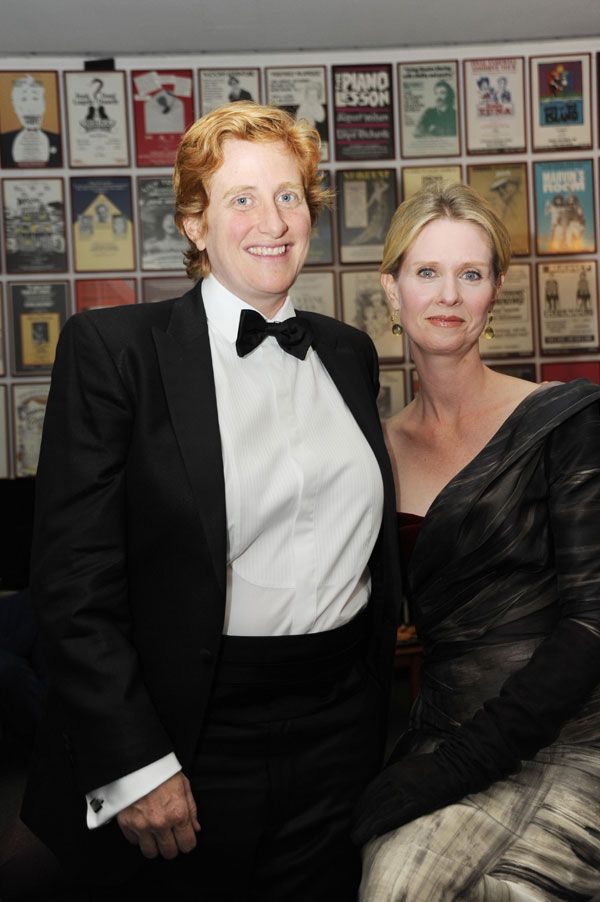 Finally a reason to clap to abandon. Cynthia Nixon and her hawt bixch Christine Marinoni Beetroot Red yesterday closed ranks on their 3 year engagement and became lawful hawt bixch and hawt bixch until migraine do them part.
But before the bixches tied the knot, they wanted to wait until it was legal for same sex catastrophe to take place, which of course it now is.
The couple who wed in a private ceremony yesterday have been together since 2004 and now share a son that Beetroot Red carried after being artificially inseminated from an un named father. Little hawt bixch Max Ellington Nixon Marinoni was born in February 2011.
For her part Beetroot Nixon has 2 children from her previous relationship with photographer Danny don't believe that shit Mozes.
And forever more Cynthia Nixon and her hawt mess Christine Marinoni will make sweet beetroot juice together in their very own custom made blender….