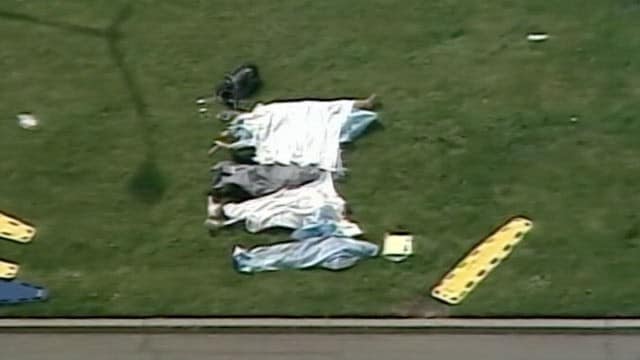 One Goh, an American citizen of Korean origin has tonight been identified as the individual responsible for the blood bath at Oikos University.
According to reports starting to come out, the identity of the gunman who went on a shooting rage today has according to ktvu been identified as One Goh, an ex student of the school whom it is understood had been recently expelled some months ago. Why he was expelled has yet to be understood.
Initially police had warned that the suspect was in his 40's, of Korean heritage and large, and wearing khaki clothing but even now those details have yet to be corroborated. In fact when the suspect was arrested he was said to be youthful in appearance.
What is understood though is the suspect is said to have turned himself in at a Safeway store, more than 5 miles away from the initial crime scene at an Alameda shopping mall. Apparently he had approached a customer service employee and told them that he had shot various people and needed to be arrested at which point the employee called over his manager. He was led out 'sedated' according to witnesses in custody of police.
At present it isn't understood what facilitated the shootings. What is understood is that Goh demanded his former classmates line up against a wall before pulling a handgun and sending students in a panic upon which time he started shooting. It is said Goh killed 5 students point blank and injured 5 more, of which 2 later died when brought to a local hospital. He is said to have then fled the school building, before eventually surrendering himself.
One Goh: "Get in line and I'm going to kill you all!"
Expelled student detained after shooting 7 dead and counting at Christian University.