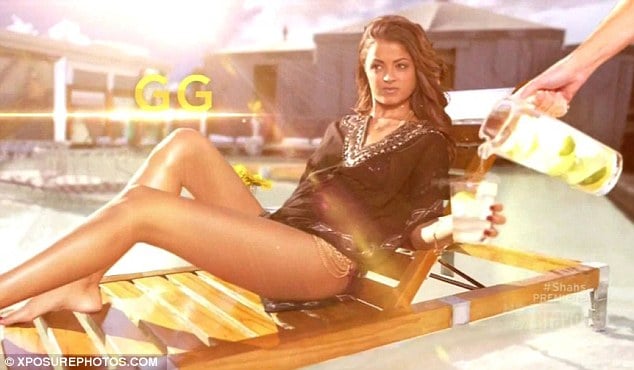 Shahs of Sunset: GG loses her cool as best friend MJ insinuates that she's nothing more than a gold digger!
Shahs Of Sunset's Golnesa 'GG' Gharachedaghi is destined to be the new and improved Kim Kardashian, but only more nastier, vacuous, superficial and hopefully for her sake pathetically just as rich. In short 'GG' is the new aspiring heroine of Bravo, courtesy of Ryan Seacrest who let her out of her cage and decided that we would enjoy watching the vacuous existence of GG and her wealthy Persian friends as they go about their colorful attempts to live the good life in Los Angeles.
dailymail.co.uk:  The similarities are uncanny; their both rich, beautiful and come from exotic decent.
But Shahs Of Sunset's Golnesa 'GG' Gharachedaghi, who has been dubbed the 'next Kim Kardashian', in many ways couldn't be more different from the world's most famous reality star.
At 30 years old, GG doesn't have a job, and isn't about to go looking for one.
Doesn't have a job and is about to look for one? But of course where GG aims to end up finding healthy paying work will not of course be anywhere or anything beneath her. GG to be sure is never allowed to get her fingernails dirty, crack a sweat or to ever have to take orders. To be sure GG is destined to be the perfect employee of our collective wet dreams.
Here's GG's bio: She is a daddy's girl – stunning, hunting for a husband and fully financially dependent on her father to pay for her lavish lifestyle.
'My daddy does my bill keeping and bill paying,' she said on last night's premiere episode of the reality show.
Daddy's girl? Wonderful. Looking for a lavish lifestyle? – Need one think otherwise? And daddy will pay the tab until GG manages to find herself a gold digger abiding bixch that will acquiesece to her demands. That too checks as wonderful.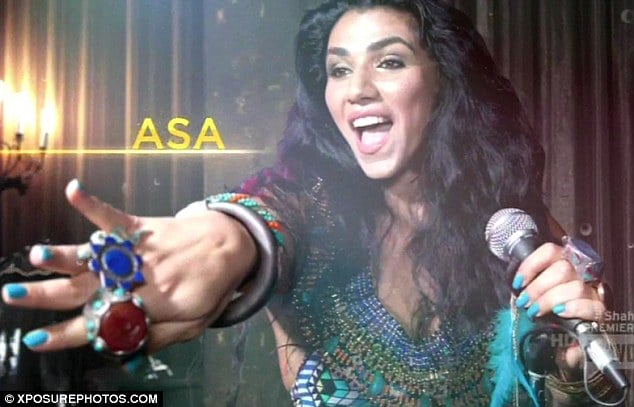 But GG is very particular about the type of hawt bixch that will end up paying her way and becoming her better half of a nuisance to humanity:
'I am looking for a spouse that can pretty much keep up with my type of lifestyle,' she explained to the cameras.
'Ultimately my parents would love for me to marry a Persian boy. But Persian boys are mama's boys; they expect you to cook, to clean and to do all of that, and I would never even do that for someone.'
Cook? GG- excuse us- GG only eats out every 4 hours of the day. and not just at Burger King either bixches. The only cooking GG will ever do is the back of your hide if you don't pay attention to hawt holliness. To be sure GG is beyond reformed and moving onto post modernism feminism- what she wants and when will always be assuaged or she will demand that you strut around the living room bare foot, unshaven and unloved.
Apart from guns, danger and expensive food and men who can afford to pay for such necessities GG has a few pet peeves. What peeves you wonder?:
'There are two things I don't like,' she said. 'I don't like ants, and I don't like ugly people.'
Which is a round about way of saying that GG will always toss you aside if she suddenly deems you no longer photogenic enough to have around her friends. As for the ants part- that's because they remind her of all the muck that like her they are forced to dig through to get to her rightful throne.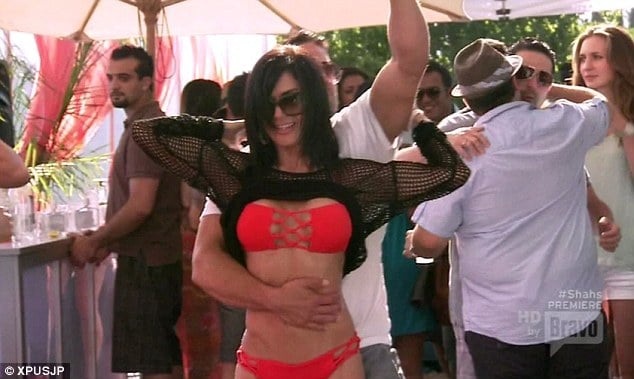 But lest you think GG and her sort are vacuous horrendous souls there's this qualification from her precious lips:
'We are much more sophisticated. We come from different backgrounds of lawyers and doctors.
'Those people on Jersey Shore are hooking up every night. They have a "smoosh" room. They drink pickle juice. They have nothing. They are incredibly trashy. We are not like that.'.
Yes they are incredibly trashy where as GG on the other hand is incredibly glittery and synthetically fab. And where can you get to meet GG, the new up and coming Kim Kardashian clone of excellence? On your TV set of course at every waking hour going forward.
Don't you wish you could walk out on the street and behave without impunity and get America to sink money in your lap too? I know I do….