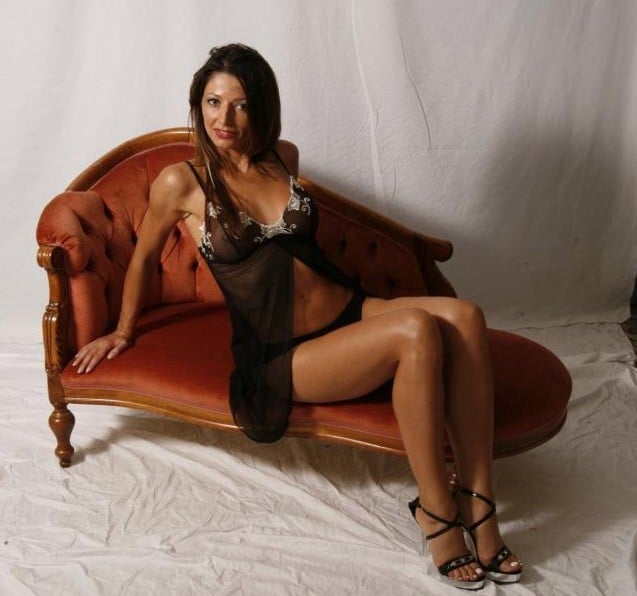 Should it really matter? It may seem so as furious parents have begun taking out their children from an Italian nursery school after it recently became revealed that one of the teachers, an American expatriate, Michela Roth who has lived in Italy going on ten years recently modeled for a glamor magazine.
But that is not all, Ms Roth it seems has done more than just model for glamor calendars, including having at one point picked up the tile of 'Miss Mamma Italiana' (ahh yes, can you see all the other school teachers and parents frothing…?) and even the title of 'Miss Cultetto D'Oro' which translated means, ahem, Ms Golden Bottom. Indeed.
Asserts a nonchalant Ms Roth who believes parents are over reacting: 'For me being a model is my second job. I do shoots when school is over and especially in the holidays when I am back in the United States. I am always dressed in the pictures and never naked.
'Maybe I could have been a model but I just love being a teacher. I think there is a little bit of envy going on here and it has gone over the top – there are also mums who tell me that their children can't wait to see me in the morning.'
Envy? Well to be correct some parents have now begun to call Ms Roth a threat to public order. A cursory glance at some of the pictures below may indeed lead one to pay pause to such considerations. Then again that all just may be a question as to how much time one allows themselves to ogle be distracted by Ms Roth's catching photos.
Claims one perturbed parent: "She's too beautiful and I don't want her teaching my son."
Too beautiful? Would the parent be more pleased if Ms Roth resembled the back end of an Orangatun? Surely one could if pressed find supporters of the overtly beautiful Ms Roth, although one may dare suspect her supporters may well be the better half of some of the dissenting parents. Just a hunch.
Oh dear, if only Ms Roth could somehow manage to find the time to be sufficiently slovenly and rack on a few pounds there would be more mothers sleeping much better at night….