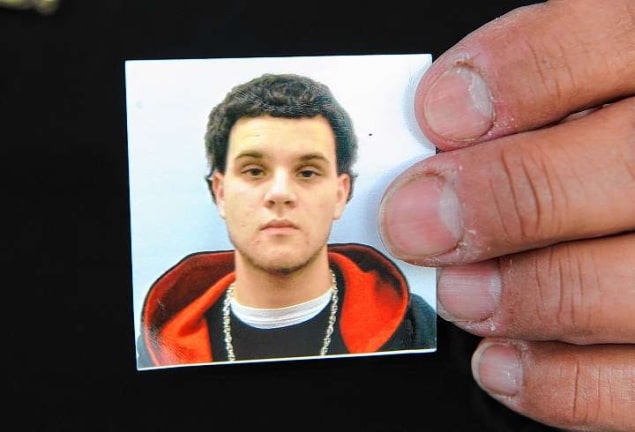 Assailant yet to be caught as cops now study surveillance tapes.
Perhaps there is good reason why most New Yorkers honor the time honored practice of gritting their teeth when exposed to less than socially redeeming behavior. Best to ignore it and understand that this may be the price of riding one of the world's most omnipresent sources of transportation; the NYC subway system. After all, one often thinks to themselves, 'I'm only a stop (or a few) away, so why retaliate?'
That unfortunately doesn't seem to be the situation for one 20 year old man, Joshua Basin who last night, circa 10pm,  found himself embittered in an altercation with a fellow intoxicated passenger.
Traveling eastward to see his girlfriend, the young man and two of his friends was said to be accosted by as of yet unidentified intoxicated man believed to be in his early 30's.
According to witnesses the two men exchanged words with each other and once the train arrived at the Bedford stop the altercation then became a physical one as the two now engaged each other on the subway platform. Yet so ferocious had the altercation between the two become that they both fell onto the Manhattan (west bound) subway tracks which as fate would have it was the moment a westbound train was barelling into the subway station.
Offered a witness:   As the train pulled into the station a man wearing a black fleece said, "It's showtime" and then punched Basin in the face as the doors opened.
The intoxicated man according to witnesses managed to get up and flee whilst Joshua Basin did not prevail and was critically injured as he was pinned between the tracks and the train. Rushed to hospital he later died as a consequence of his injuries.
Offers the young man's mother, Zena Basin:
"Whoever did this to my son needs to turn himself in. I need to find out why he did that to my son."
Meanwhile scores of individuals were seen sobbing and staggering in shock as they traversed the street above them later that evening.
Such are the calamities of the NYC subway system….
Observations on the L train. NYC.