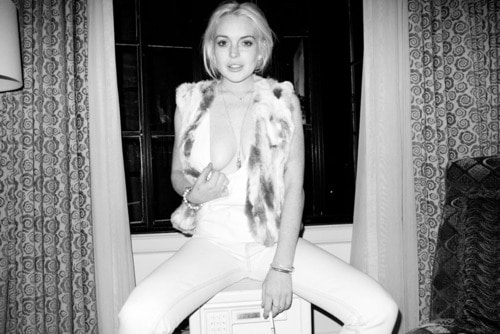 My hero Lilo arrives to NYC with a new poodle coat and what appears to be a pronounced double chin.
Kids, just in time for NY Fashion week our collective prima donna has now turned up all but practically naked (yes again bixches) in a new photo shoot courtesy of incorrigible bad boy Terry Richardson. The picture series simply titled 'Terry Richardson's diary'  taken at Chateau Marmont were Lohan took recent residence is an eyesore.
May we suggest a box of tissues, your secretary take all your phone calls for the remainder of the day and slip into the fantasy that Lilo always had in mind for you. Hawt bixch.
Here are a few select images of the nymph in heat otherwise known as our collective numero uno media whore Lohan.