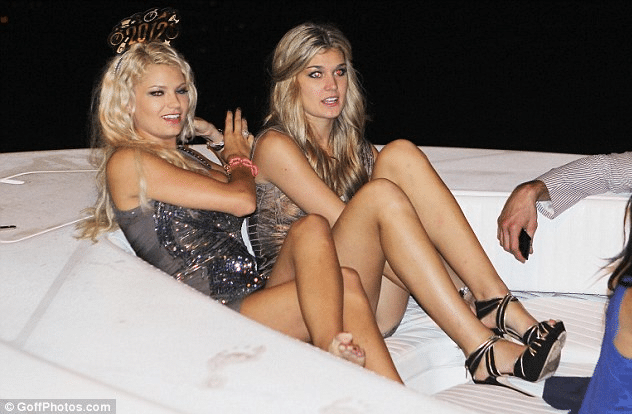 Which two hawt bixches insisted on frolicking in matching Louis Vuiton trunks this weekend at St Barts?
Kids let's just say my new years eve festivities were somewhat more subdued and a pinch less glamorous than Roman Abramovich and co, but then again cozying up to a giggling blonde Australian model on her 17th vodka whatever can hardly be that bad- except that is when you are that bixch otherwise known as Russell Simmons seen ubiquitously cozying up to the sheen called Melissa 'can smell your breath mints and your fortune super Australian actress on the rise' George.
dailymail.co.uk:  Behind electronic gates decorated with two painted green gecko lizards lies Roman Abramovich's very own Xanadu on the island of St Barts.
On Saturday night, the Russian oligarch opened his French Caribbean paradise, the 70-acre Gouverneur Bay Estate, to 400 guests for a New Year's Eve party.
While the rest of the world confronts the worst global economic crisis in decades, St Barts stands apart as a defiant beacon to glitz and conspicuous wealth. And the richest of all of its well-heeled holiday-makers is, of course, 45-year-old Abramovich.
Economic crises? Who cares about other people's pains when you have so much money to spend and so many good looking friends to entertain and never mind the media whore pictures that need to be circulated so we can all remind ourselves why and how you became our collective hero. But vast inequities aside, after all it's the history of mankind and why should we complain now when you and I can catch a glimpse at the life that one day waits for us assuming we all are good looking, special, faux talented and willing to make out with Russell Simmons (please be 27 and younger girls as I am betting Russell is going to get real fussy once he dumps Melissa, now that he's worked out she's north of 35).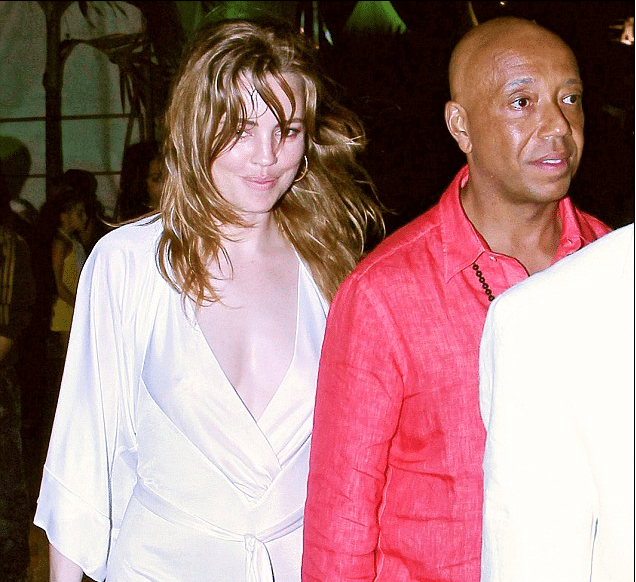 Of Abramovich:
This was the third New Year's Eve party he has hosted on St Barts and perhaps the most extravagant – a conservative estimate of the bill is £5million.
One of the many advantages of St Barts as a party venue is that it's incredibly difficult and expensive to get to, which minimises the chances of gatecrashers.
There is one small airport — a tiny strip just 2,200ft long — that can accommodate only small prop planes or private jets. 
It isn't clear if Abramovich footed the bill for his guests' air fare — though, since he's worth an estimated £8 billion, he could certainly afford to — but he did provide accommodation for most.
No gate crashers? Hmm does that mean purported specialty party crasher 'I like to eat for free and get in for free at your expense' paparazzo (you know whom I'm talking about kids…) wasn't at this year's festivities? Of course let's not just pick on Steve, I can after all think of another 40 or 50 alleged party crashers at the drop of an eyelid who are all salivating and wishing they could invent reasons or magic friendships to get them to nirvana.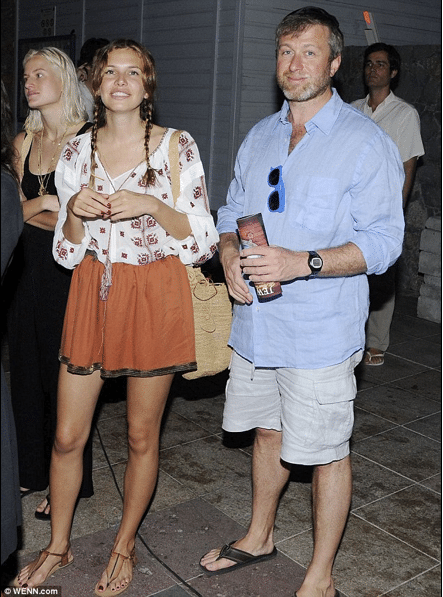 Many stayed on Abramovich's super-yacht, Eclipse, which has been a dominating feature — some might say eyesore — of the pretty harbour of Gustavia over the past few weeks. 
At 536ft long, it is the world's largest private yacht. It has two helicopter pads, two swimming pools, a submarine for underwater adventures and guest accommodation for up to 20.
Eighty members of staff, wearing discreet tan uniforms, operate  the craft.
Eighty staff members? Hmm, kids, between you and me I'm looking for a part time job to help pay the bills, after all being a media lackey hardly pays the for all those prescription pills my shrink keeps prescribing me. And I'm willing to bet being a slave staff member of Abramovich's super hawt chic ensemble must tip particularly well. But then again I have a hunch I wouldn't last a day…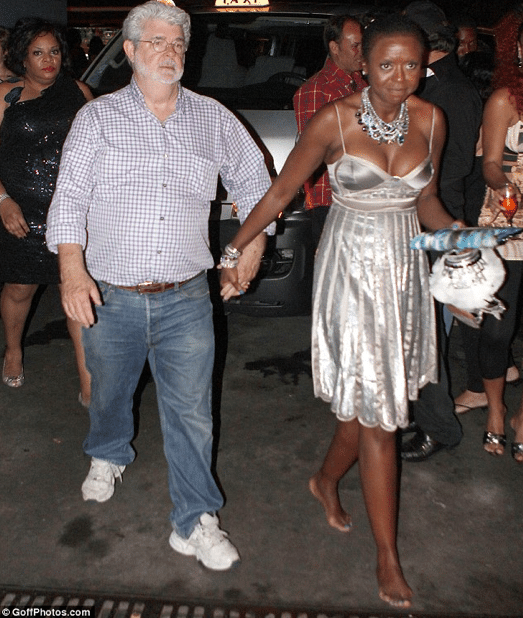 The guest list included Martha Stewart, Australian actress Melissa George and her music producer boyfriend Russell Simmons and Star Wars creator George Lucas.
And a clue as to who else may have been invited could be found by watching those strolling around the harbour, boutiques and jewellery stores in the past week.
Strolling around? Kids, is that like the most subtle bullshit you have ever read in your life? These bixches were doing nothing but making sure their peens were front page news items all week.
Among those seen on St Barts in the run-up to the party were fashion designer Marc Jacobs, rock star Jon Bon Jovi, Jimmy Choo supremo Tamara Mellon, and Microsoft co-founder Paul Allen.
As Abramovich likes to surround himself with beautiful, rich and famous people; it is highly likely all of these names were invited. The President of St Barts, Bruno Magras, was also invited.
But as my one dear friend who had an invitation to the trop festivities reminded me; 'where there is a will, there's a way.'
And for $5000 a private friend of a friend invitation could be scored. But that of course is hush secret.
According to sources in St Barts, the dress code for the party was 'island chic'. That means laid-back and languid, but terrifyingly expensive.
Kids you know if I had somehow come up with the $5000 an invitation I would've worn my ripped summer pants and explained that it was in keeping with a journalist's desire to being ironical even in the basin of super wealth.
The party did not get going until 10pm, so many guests dined in their hotels or aboard their yachts before making their way to Abramovich's estate. Those staying on yachts in the harbour were ferried to shore in tenders. Glamorous young women stepped on the quay barefoot, sheltered by umbrellas from tropical downpours, before strapping on their Christian Louboutins or Jimmy Choos.
They were then driven up to the estate, which spreads out over a lushly landscaped hillside dotted with individual Balinese-style villas.
Once they had passed through a wall of security, the guests were  led a long down-lighted pathways to a giant marquee, where waiters circulated with platters of  exquisite canapés.
Exquisite canapes? Hmm who could resist such delicacies now that most of us have been acclimating ourselves on Ramon survive the depression noodles? As I have reiterated in previous articles, adding a whole chive and sprinkles of your tears will make your Ramon noodle exceedingly tastier as I can personally attest to.
But lest you think the whole affair was just an afternoon afterthought there's this:
Abramovich's staff had spent months preparing for the party, to ensure everything was just right.
The menu was put together by local restaurant owner Xavier Pinet, who catered the party last year, and chef Thomas Chiarelli, who runs a top restaurant on the island, K'Fe Massai.
Dishes on offer included pelmeni — Russian dumplings of thin, unleavened dough that are similar to ravioli — filled with locally caught mahi-mahi; pirozhki — little baked pies stuffed with ground beef, cabbage and mushrooms — and blinis aladia — pancakes topped with salmon in a sauce flavoured with vodka and lemon zest. 
Also served were blinis with farmed caviar from Aquitaine, favoured by Mr Chiarelli because Iranian and Russian caviar is hard to procure in large quantities. 
Food stations were also set up offering San Daniele prosciutto, salami and cooked meats. Locally caught seafood — tuna, lobster, langoustines and mahi-mahi — was served sushi-style.
Kids, you know you're all crying in your sleep for not managing to crash make this party. After all who doesn't enjoy stuffing a couple of langoustines in their vest pocket to have as a 4am snack?
The moral of the occasion? Don't you wish you were complicity involved with a oligarch baron who has managed to side step legal questioning and the grief of his nation as he continues to exploit opportunities afforded to him courtesy of some good old lobbying? Being very rich and seducing the company of other said rich people will always bring a hungry smile to the world's face.
There to make a bundle of money and bring in some good cheer at Roman's feel good get together new year's eve boite were the Red Hot Chili Peppers. See below…