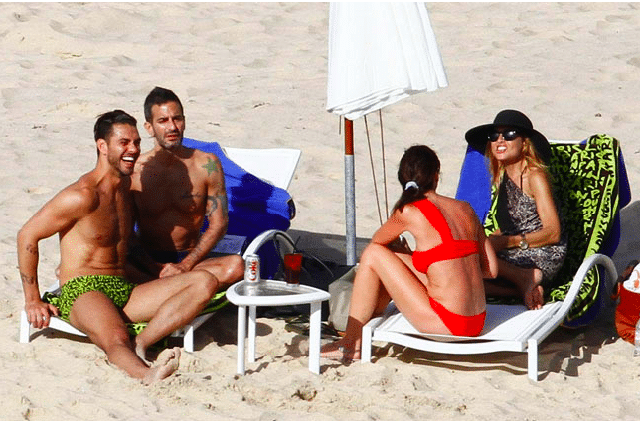 Kids, I think it's back on. There must be no explaining for it. The signs are all there, or to be exact almost not there. But what do we care?
After all nothing brings a brimming smile to our collective faces than our hero and his toy boy Lorenzo strumming up the St Barts surf in matching Louis Vuiton trunks, blissfully in love. Bixch you better work…
Don't you wish you were a famous fashion designer's boyfriend too? Unless of  course you already are…
Images sourced via styleite
It's confirmed Marc Jacobs is now the undisputed hot bixch of St Barts.
Roman Abramovich would like to show you what you missed at his $5 million star studded new years eve party at St Barts.