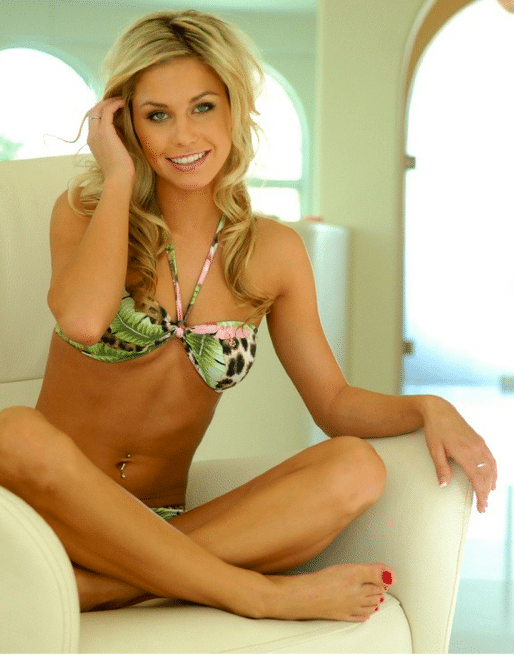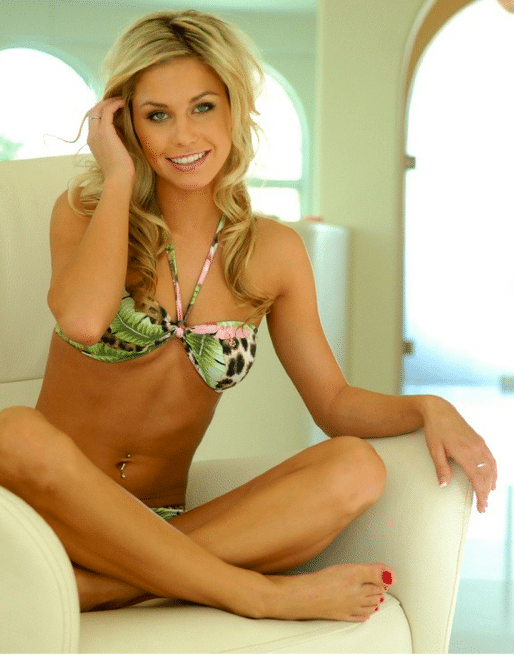 The rise of the college poolside babe designed for the ogling pleasures of heterosexual men and jealous girlfriends has finally arrived….
Kids, my eyeballs popped out of my socket upon casually gracing the lithe images of America's new college sweetheart and soon to be reality star/socialite/model and whatever other adjective your heart desires. Confused? Don't be…
I'll be frank, I've never heard of this wench but I have to give her points for the audacity (you know it's a self congratulatory pr stunt, but never mind we love her for it) of shamelessly posting these images. Where Courtney supposedly goes to school, what she studies is a mystery. Then again all you really need to know about Courtney is the following:
"Courtney Sheber relaxing poolside in her itty bitty bikini." 
Those are the words bossed on every image that our Courtney is seen in. You of course are meant to imagine the rest.
Kids, I could spin that yarn over and over in my mind and still not quite get the gist of what is going on. Relaxing? Fornicating? Media whoring? But why worry, when Courtney is excitedly showing you what she's worth by parading in a slinky itty bitty bikini which we're to assume has validated her in our collective consciousness alongside every other skank princess who makes an appearance on the tabloid merry go round.
Don't you wish you could show off your itty bitty bikini too, unless of course you already do…Devorah Rose eat your heart out.