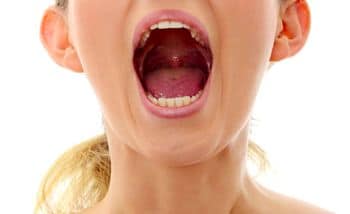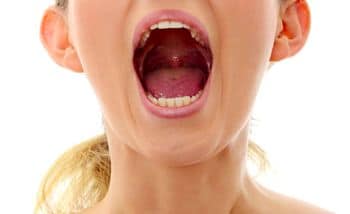 Personally somehow I have managed to skirt this issue by proxy that I am not inclined to give blowjobs, that said there is a greater part of society that (thankfully) is still in the business pleasure of giving blowjobs. Remember give and take kids.
Getting on to the gist of the matter, researchers out of Ohio State University have concluded the incidence of viruses being passed on during this act have in recent years led to higher incidences of throat cancer. Please don't ask me to explain how it relates to the throat or I will scream…
nyt: The virus is the same one that causes many cases of cervical cancer: human papillomavirus (HPV) Type 16.
Researchers tested tumor samples from 271 patients with certain types of throat cancer diagnosed from 1984 to 2004. The virus was found in only 16 percent of the samples from the 1980s — but in 72 percent of those collected after 2000.
The researchers estimated that over all, throat cancers caused by the virus have increased to 2.6 per 100,000 people in 2004 from 0.8 cases per 100,000 people in 1988. If the trend continues, by 2020 the virus will be causing more throat cancer than cervical cancer, the study concluded.
"This is the first definitive evidence that these changes at the population level are indeed caused by HPV infection," said Dr. Maura L. Gillison, the senior author of the new study and the chairwoman of cancer research at Ohio State University.
The research is published in The Journal of Clinical Oncology.
Dr. Kevin J. Cullen, director of the Greenebaum Cancer Center at the University of Maryland, said the study was well done. "It's very clear that this is becoming a major epidemic," he added.
So what should we take out of this kids? No more blowjobs (heaven forbid right?), dental dams? Overt awareness of one's hygiene. No more blowjobs on the first date?
Although it seems the incidence of HPV which can lead to throat cancer is quite low,  should you end up getting throat cancer via HVP the good news is if you catch it early (would that mean a sudden inability to swallow and discolored flem, the usual yummy indicators that not all is well…) the cancerous cells can be treated. And then there's this good feel news:
Median survival in throat cancer patients with the virus is 131 months; without it, 20 months.
But here comes the part you have all been waiting for- who exactly ends up with HPV? Is it something men and women get unequivocably across the board or is one sex getting it more often than the other?
Virus-related throat cancers are far more common in men than in women, a difference that has not been explained.
Well, I'm sure some of you might have a pet theory as to why that may be the case, but until you can turn up with your PHD let's speculate too much.
And the consequences?
Patients may need surgery, radiation or chemotherapy, or some combination of those treatments.
"The side effects can be horrendous," Dr. Gillison said. "It's a very difficult therapy to get through."
The moral of the lesson? Blowjobs are probably here to stay for a long time but they just might come (oops) harder to get on the first date or especially if you don't know the person you are being intimate with. Not that would stop some of you…