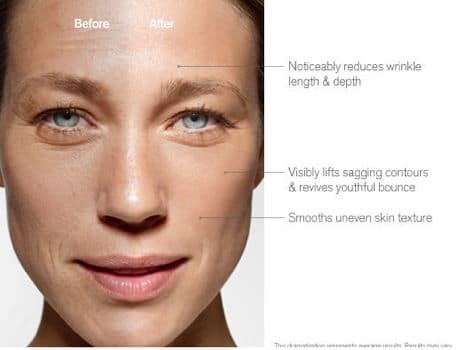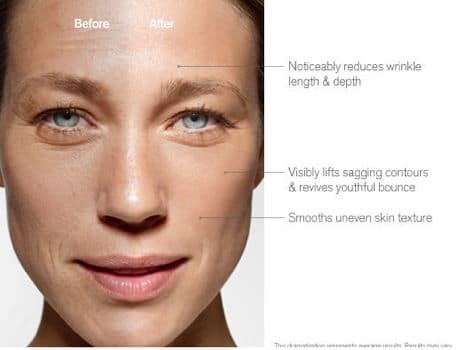 Seems like fashion/beauty advertisers are having a hard time keeping it clean. If they're not re toucing images, slicing arms, thighs and hips off or just making sure every model looks pencil thin then they're manipulating photos and stories in other ways.
Sounds like something you want to buy? Well maybe or maybe not, but the beauty and fashion industry with so much at stake isn't taking any chances, so if it has to manipulate a few images and by proxy the truth- so be it.
Which brings us the latest contestant to the malcontent game of 'I've been hustled by a beauty company.
huffingtonpost: Model Caroline Louise Forsling is suing Estée Lauder for $2 million after its brand Origins used her photograph to promote Plantscription, an anti-aging skin-care product for women between 45 and 60 years old.
Forsling, 35, took a few test shots while wearing minimal makeup for a Lauder hair-care product last year and claims she didn't know that one of the pictures would be used as the "Before" half of the advertisement, much less (allegedly) Photoshopped to make her look older.
But that was only the half of it. Literally.
nypost: "Defendants did not disclose in the Plantscription ad . . . that Forsling never used Plantscription, that Forsling is not aged 45-60 or that the so-called 'dramatization' of the product did not result from the use of the product by Forsling, but rather reflected [their] manipulation of a photograph," the suit notes. The suit seeks a court order "barring defendants from any unauthorized use of Forsling's image or likeness," and money damages for the company's "false advertising and deceptive acts."
In the meantime Caroline Louise Forsling is claiming her career has been ruined by the assertions that she's 45- 60 years old as the campaign claims, ensuring that most potential clients keep their distance.
Isn't it time you had your image re appropriated without your permission too?