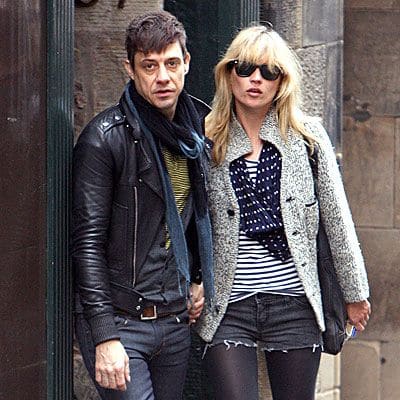 Kids- it's time to take out your champagne cork, your used straws and head over to Kate's neck of the woods? Why- cause this diva is about to throw the fashion world's equivalent of catch me if you can of extravaganza.
styleite: In her attempts to out-do a certain other Kate who got married in England this year, Moss has spared literally no expense. She's flying in the staff of the Ritz Hotel in Paris to make sure her house guests have enough food for the long weekend at her house, where the celebration is going to be held. She's bought several truckloads (literally, like, big trucks full) of top-shelf vodka, champagne and Red Bull for them to drink. She's even built an additional house on her property for some of them to stay in. We're guessing it'll make a fun hideaway when all of her guests have gone home.
Flying in the staff of Paris' Ritz hotel? Which we guess sounds more gauche and tre extraordinary than ferrying the locals down the road- but then again Kate is our fashion temptress and such taunts are very welcomed. And hideaway- need we wonder why?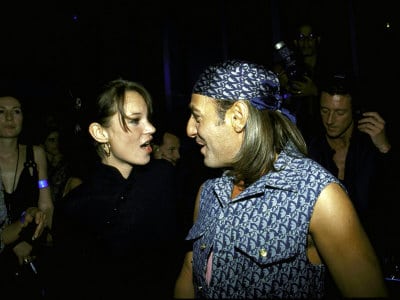 Now the guest list:
John Galliano (lucky him- that should be an interesting sight- but we do warn the guests not to feed Johnny too much of the good stuff or the bitch might go at it again. There's Kate's parents, who I have been told don't really get on too well- (yes- life is tough), and there's Jamie Hince's parents who on the other hand apparently do get on smashingly well.
Other choice guests: Daphne Guiness (duh!), Vivienne Westwood, Naomi Campbell, Sir Philip Green, Jude Law (now that's a hawt bitch), Jade Jagger, and of course the drag Mario Tetino who will be there to snort snap happily away.
The food and drink:
Two chefs have been hired to oversee the all the meals, hors d'oeuvres and the army of waiters who will serve it all to Moss and her guests. While we've read that the menu will include barbecue and a full array of vegan and vegetarian meals for Hince (who doesn't eat meat) and other friends who can't eat Keith Richards' shepherd's pie. No, really. The Telegraph Australia reports that a variety of famous rockers who might not be performing have loaned Moss recipes for some of her favorite dishes:
A close friend of the fashionista says she has pulled in all her showbiz heroes' favourite recipes to serve to the guests: "She is going to be serving Keith Richards' shepherd's pie, Steve Tyler's thai curry and Primal Scream's Bobby Gillespie's sausage and mash.
If I could loan Kate one of my fav entrees it's smashed salt and vinegar potato chips on toasted whole wheat toast with finely shredded swiss cheese and a single snippet of spinach with a crate of Veuve Clicquot on the side. But that's just me- and as if you haven't already worked out, Kate for some reason has neglected to invite this scallywag.